Posted by: Anirevo Staff | July 8, 2018
2018 Activities
2018 Guests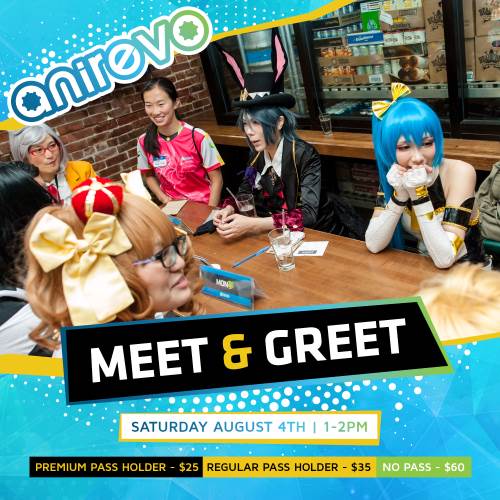 Sit down and chat with #Anirevo's Guests of Honour in our exclusive Meet & Greet event happening on Saturday, August 4! Enjoy refreshments and light snacks while getting to know your favourite guests – some who have never met their fans up-close before! This event is open to attendees of all ages!
Schedule: Saturday, August 4, 1:00pm – 2:00pm, Maid Cafe (Exhibit Hall C)
All Ages event. No age restriction.
GUEST LINEUP: Marina Inoue, Kappei Yamaguchi, Satsuki Yukino, Hitomi Nabatame, TeddyLoid, Richard Ian Cox, ProzD, Clifford Chapin, Sarah Wiedenheft, Baylee Jae and more to be announced!
Grab your tickets to meet your faves now at https://tickets.animerevolution.ca/!

subscribe to get the latest news and deals from Anirevo. don't worry, we won't be sending any spam.