RINNE Live Recording with JP Guests
Posted by: Anirevo Staff | July 17, 2018
2018 Activities
2018 News & Updates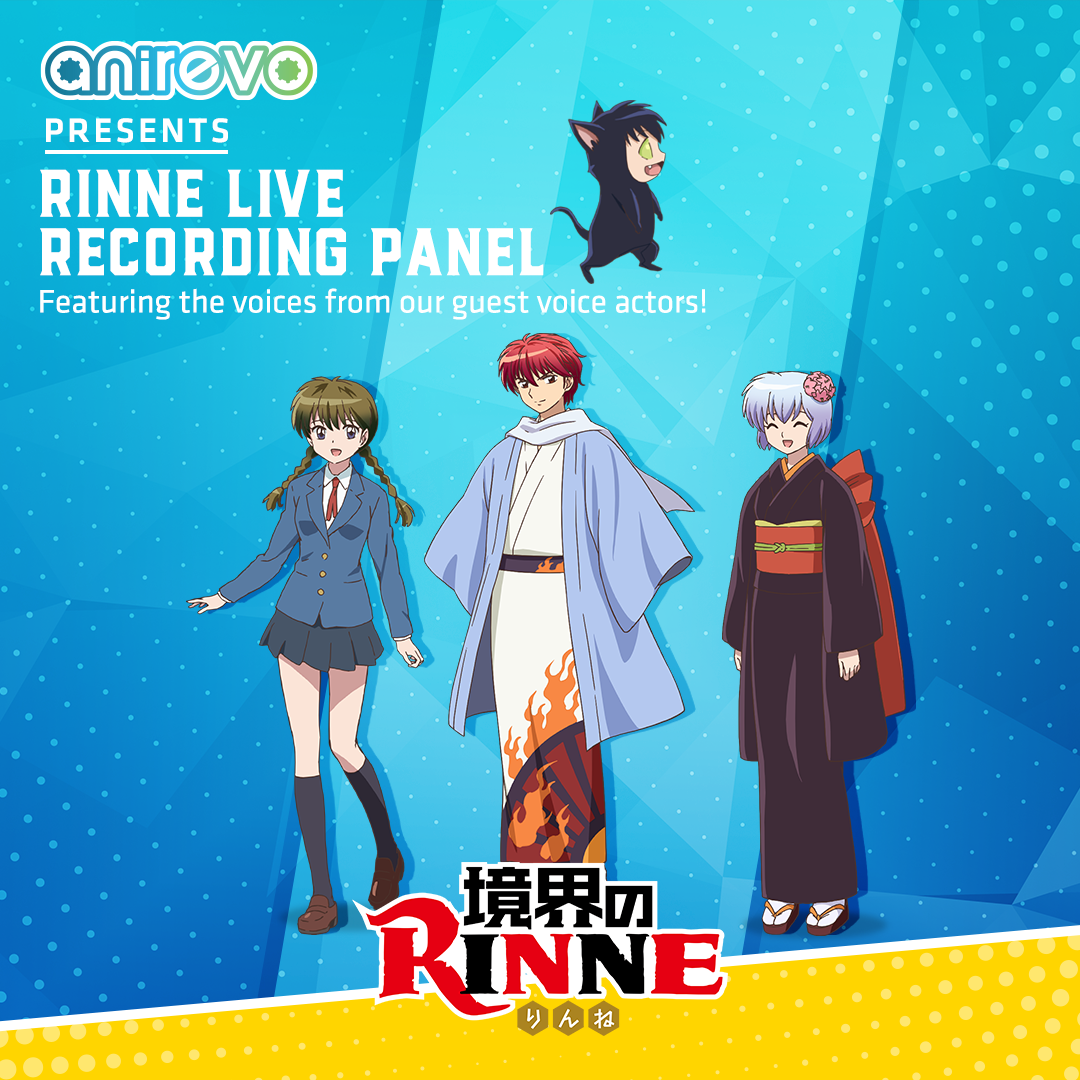 Join Takeshi Takadera as he gives his expert critique and direction to Marina Inoue, Kappei Yamaguchi, Satsuki Yukino and Hitomi Nabatame, our voice actors guests visiting from Japan! They will be performing a live, mock recording of "Kyoukai no Rinne" that you won't want to miss!
Schedule:
Saturday, August 4, 4:30pm to 5:30pm, Ballroom A – Main Events

subscribe to get the latest news and deals from Anirevo. don't worry, we won't be sending any spam.