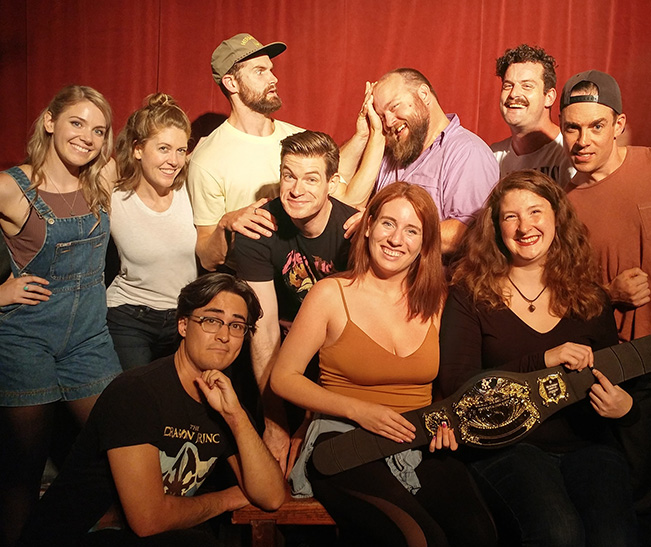 The Fictionals are an award-winning Vancouver improv troupe that have been entertaining audiences since 2010.
They have performed regularly at the Cafe Deux Soleils and The Rio Theatre as well as at many events and festivals across Metro Vancouver.
The Fictionals' trademark brand of live improv pushes the boundaries of comedy, including successful collaborations with burlesque dancers, comic book artists, slam poets, a Chinese String Orchestra, and professional wrestlers.
subscribe to get the latest news and deals from Anirevo. don't worry, we won't be sending any spam.