ANIME REVOLUTION Traveller's Guide
Welcome to the Anime Revolution Guide for Travellers outside of Vancouver!
The purpose of this guide is to be informative, as well as help you organize your trip. Vancouver is a gorgeous city and while you're at Anime Revolution, you should take your time to explore the wonderful things the city has to offer.
During the convention, If you encounter any problems, or need suggestions while you're visiting Vancouver, please don't hesitate to drop by the Information Booth for help! We will be happy to assist in any way we can.
City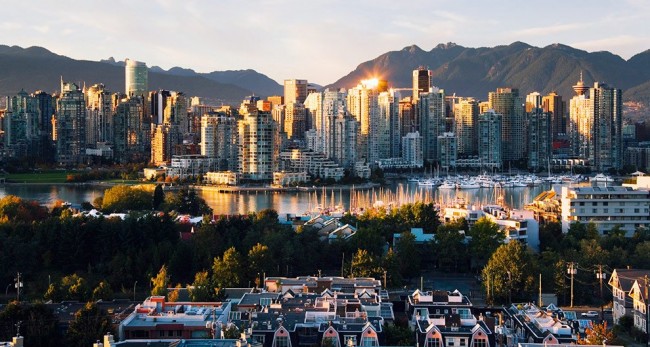 VANCOUVER, BRITISH COLUMBIA
The City of Vancouver is located on the southwest coast of the province of British Columbia in the country of Canada. Vancouver hosted the 2010 Winter Olympic and Paralympic games.
Venue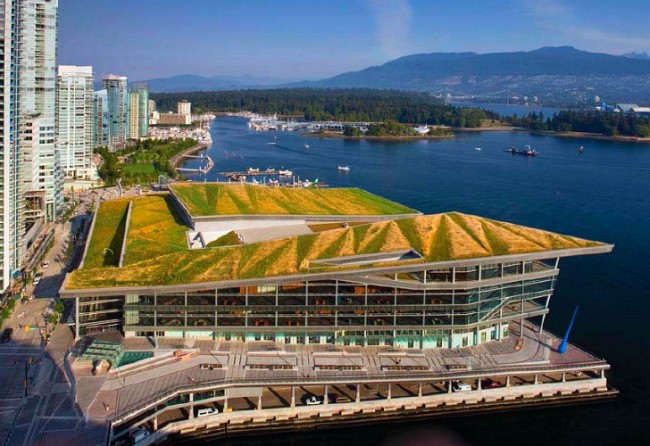 Venue name: Vancouver Convention Centre – West Building
Venue address: 1055 Canada Place, Vancouver, BC.
Passports and Visas
If you are travelling from outside Canada, you will require a passport. To obtain your country's passport, you will need to visit your nearest government or travel agency.
Canadian Visitors
If you are a Canadian citizen, you do not require a passport or visa to visit other provinces.
US Visitors
US Citizens require a passport or a NEXUS to enter Canada, for more info visit:
Passport Requirements for Canada
Nexus
International Visitors
For citizens of other countries, please check the list of countries that need a Canadian visa:
List of Countries
Please be aware that all visitors are subjected to customs when travelling into Canada.
For more information, please visit: Customs Guide for Travellers
If you are travelling by plane, please check out this site for an easier time going across customs:
Air Travel Guide for Items
For more information, please visit Canada Travel website: Canada Travel Home
Travelers Insurance
For any traveller; whether out of province or country, risk of accidents, theft, and mishaps can occur. While Anime Revolution staff will try their best to assist, we are not responsible for the aforementioned above. Be sure you are covered while travelling. For travel insurance information please see your local travel agent and/or bank.
Hotels
Anime Revolution Official Hotel
List of KAYAK Hotels
List of TripAdvisor Hotels
Vancouver is full of wonderful places to eat! With over 50 Japanese restaurants and bistro all within walking distance from the convention centre, there are plenty to choose from.
Restaurants Nearby
A more detailed and complete list of all your options can be found on these websites.
Trip Advisor List of Restaurants
Urbanspoon List of Restaurants
Yelp List of Restaurants
If you are looking for a place to hang out and relax after a long day of anime and fun. Here are some of Vancouver's best patios right here in downtown.
List of Patios
Or if you are looking for other events you may be interested in while you're in town:
Things to do in Vancouver
For those on a tight budget, there is nothing to fear.
Budget Eats
Money Saving Tips
Plan your trip early! Take advantage of Anime Revolution's discounts and offers to help you save on those hotel and passes.
Double check your benefits if you have the Student Advantage Card (US visitors only) or an International Student Identification Card.
Consider hotels outside of Vancouver downtown area. The Convention Centre is conveniently located within 10 minute walking distance from Waterfront Skytrain Station, which connects to every train line in the Greater Vancouver region.
Instead of taking the airplane or driving, why not try other forms of transportation. In light of the unyielding growth in gas prices, Greyhound offers a cheap and reliable way for Canadian travellers without the worry of parking fees and gas. For those travelling across the border, Quick Shuttles, Greyhound and the BoltBus can take you from Seattle directly to Convention Centre.
Don't forget to check out the deals page on Greyhound and Amtrak!
But please be aware that travelling across the border by bus/shuttle may take up to an hour or more during busy hours, so please plan carefully! Travelling by buses does require all their passengers to unload their luggage to go through customs and then reload onto the bus.
For more information please visit:
Greyhound
Quick Coach
Boltbus
Another form of transportation is by train, of course! The Amtrak Cascades offers a comfortable and relaxing ride along the west coast of North America along the ocean. Booking ahead is the best way to guarantee cheap fares on the Amtrak Cascades. They also provide on-train food for purchase and wifi. Please note that when going through customs, the train will come to a complete stop, but passengers will not be required to disembark with their luggage to cross the border. You will go through your own country's border prior to getting onto the train.
For how to get to the convention centre from the Amtrak, BoltBus and Greyhound terminal, please click here.
Instead of taxi, take the bus or Skytrain. Vancouver has an outstanding transit system that's both fast and easy to use. This website should help you navigate your way around the city no matter where you want to go:Translink.
Visit their mobile site for some quick trip planning on the go or text 33333 with the bus stop number (located on the top corner of every bus stop sign) for the most updated bus times. To check bus rates, please visithere.