Thank you for the overwhelming support and suggestions for guests you'd like to see!
Since we have so many comments, emails, and suggestions of who our guests will/might be, we have started a sort of "worklog" on them. Here are just a few of our guests that we have reached/planned to reach out to. We are reading every comment left below to make sure you are happy with our lineup! Keep on sending the emails, forums posts, facebook posts, and comments!
*Please Note* – Some guests may charge separate autograph and photo-op fees. Please prepare accordingly.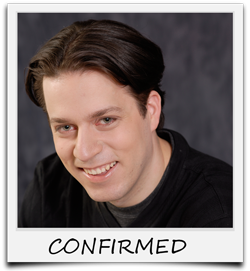 Noah Antwiler
(aka Spoony) is the award-winning creator of The Spoony Experiment; a no holds barred website dedicated to criticizing video games and movies. His foray into geekdom beginning as an RPG player (both tabletop and videogame alike) has morphed into the internet sensation of video reviews. Putting his own personal spin on looking at both old and new media, often including many diverse and entertaining characters, Noah Antwiler has become a renowned voice in today's geek culture.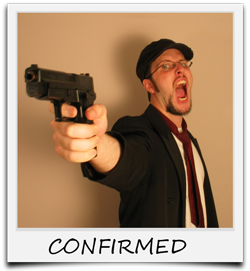 Doug Walker
(aka The Nostalgia Critic) is the award-winning mastermind behind That Guy With The Glasses, an internet site dedicated to videos reviewing all that the entertainment industry has to offer. His most popular show, The Nostalgia Critic, for which The New York Times has described him as an "unlikely star", has aired every Wednesday for over three years and has spearheaded the internet sensation of review videos. His site is also host to various other reviewers and continues to grow.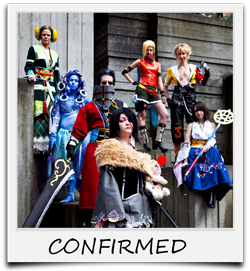 Fighting Dreamers Productions
is an experienced and talented cosplay group based in Vancouver. Founded in 2007, their projects range from photoshoots to music videos to comedy skits. With over 18 million views on their YouTube channel and nearly 200 thousand views on DeviantArt, they are rising stars in the cosplay community and regular guests of local anime conventions.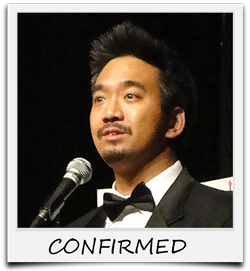 Mark Nguyen
Best known as part of fandom's best-known improv team "The 404s", Mark has been an influence in anime fandom since the early ninties. In addition to heading up hilarious improvised comedy shows at anime and fandom events around Canada, Mark has also held such diverse titles as Master of Ceremonies, convention Chairman, Gundamaniac, and Brony. He's delighted to be coming to the first Anime Revolution, where you'll find him hosting an event or two, sitting on a panel or three, and of course leading a group of fans, staff and guests in an epic anime improv performance where your participation will power the show!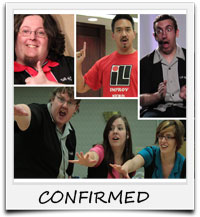 The 404s – Anime Improv Comedy!
There's an old saying in con circles: you sleep at least six hours, you eat at least two meals and you watch as many 404s shows as possible.
The 404s, the world's finest Geek Improv Troupe has become a warm fixture in conventions across Canada, asking for only the attendance and laughter of those who dare to join their audience (which, they assure us, is not to be used for some kind of ritual).
Providing their infamous improvised comedy set, The 404s touch on many subjects such as Pikachu's birth name, the philosophy of giant robots, class structure in Super Mario Bros., and many more topics you wish you could get a doctorate in. And, as always, some brave souls get invited to the stage where they are wrapped up in a web of bizarre lies and betrayal that they label comedy.
To that end, all are invited to behold this unyielding juggernaut of funny people with odd habits as you watch the conception of a thousand new internet memes, each too beautiful for this world!
Follow them at the404s.com, or as "the404s" on Twitter, Facebook and YouTube!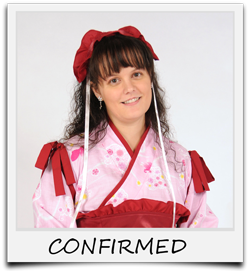 Irulanne
With more than fifteen years of singing Jpop and anime songs behind her, Irulanne is well known around the internet for her distinctive and powerful voice. Over the years, she has recorded over a hundred songs and performed live at many anime conventions and Japanese cultural events, making her one of the most respected veterans of amateur Jpop and anime singing. Among her other achievements, Irulanne created Otakuthon Idol in 2007 and Anime North Idol in 2011 and will return once more to Toronto in 2012 as the director of Canada's biggest jpop idol singing competition. Irulanne is proud and excited to be part of Anime Revolution as a performing guest and idol judge. Don't miss her special live performance at the convention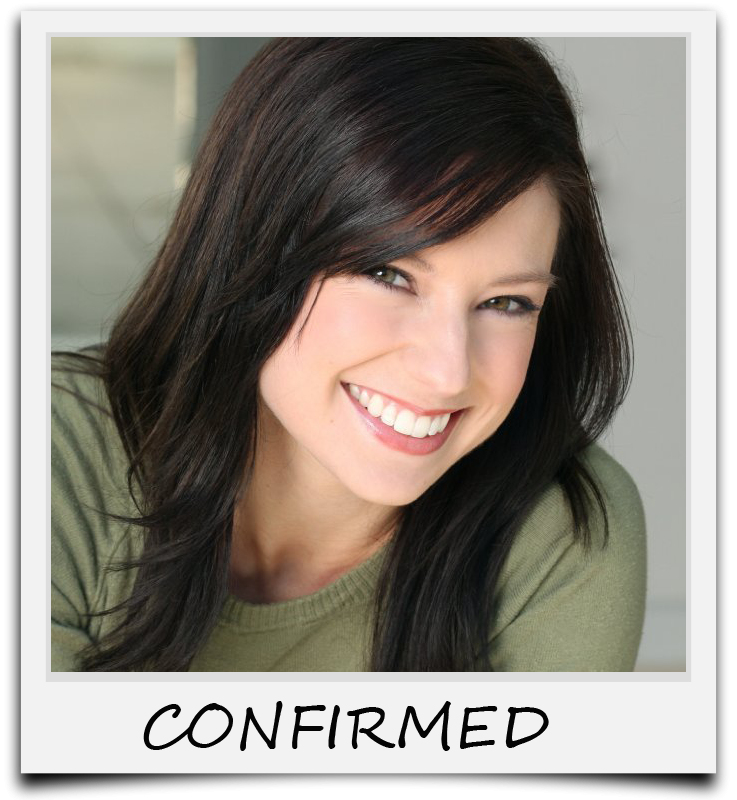 Sugar Lyn Beard
Having Hosted YTV's "THE ZONE" from 2001-2007, Stephanie "Sugar Lyn" Beard, best known simply to Canadians as "Sugar," needs no introduction. Most of us grew up with her and her unique, bubbly personality and signature adorable voice, which has led to many roles in voice acting. She is best known for her portrayal as Rini / Sailor Mini Moon in the Cloverway english dub of Sailor Moon S and SuperS. She also played Ming-Ming in Beyblade, Kara in Di-Gata Defenders, as well as Wish Bear in the recent Care Bear movies: "Journey to Joke-a-lot" and the "Big Wish Movie." Ms. Beard joins us as part of a special 20th Anniversary Sailor Moon Celebration planned for Anime Revolution 2012.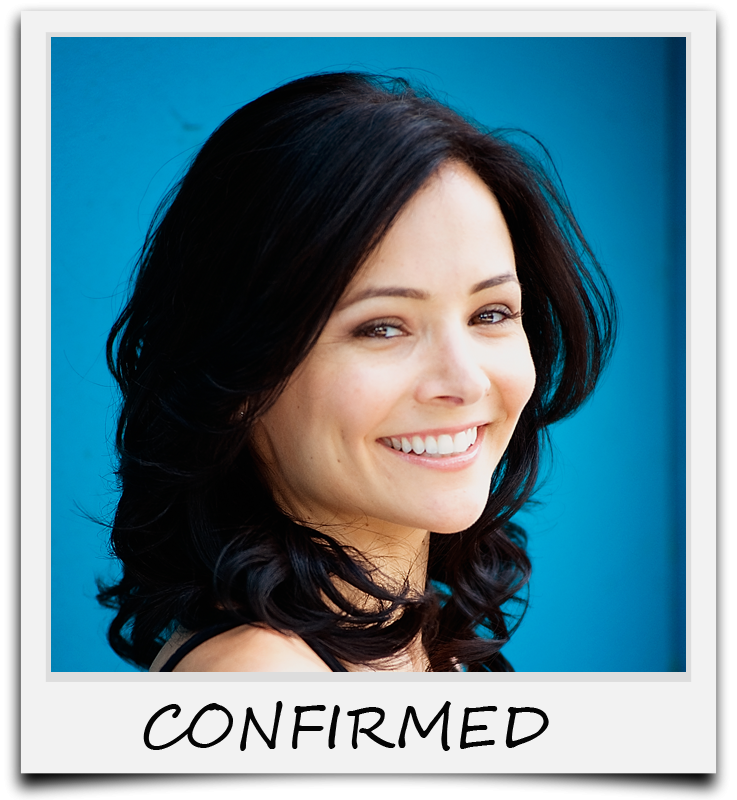 Sarah Edmondson
With a versatile career spanning film, television, theatre and voice, Vancouver-based actress Sarah Edmondson continues to explore and cultivate a path into the creative unknown. On the voiceover side of her career, Sarah can be heard in national radio spots and plays Thea on the popular cartoon Geronimo Stilton. The series centers around a a family of crime-solving mice, a change of pace from Sarah's other animation seriesTransformers Cybertron, and Class of the Titans. She recently booked two new animation projects.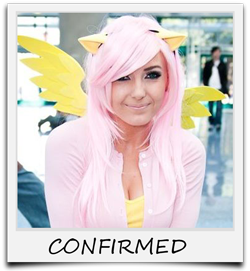 Jessica Nigri
has her roots from San Diego Comic Con since 2009. Since then, she has been to numerous conventions and has built her celebrity status on her multiple high quality cosplays she presents to each con. She is often seen at product launches and loves "gaming, reading comic books, watching anime, reading manga, watching movies of all sorts and SO MUCH MORE!" Jessica will be one of Anime Revolution's Guest judge for our "Swimsuit" contest. We are honoured to have her added to our growing list of guests!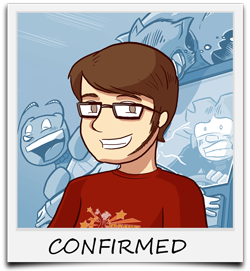 Sam Logan
is the artist and writer of "Sam and Fuzzy" a long-running comedy/adventure webcomic about an idealistic young cab driver roadie Ninja Mafia Emperor named Sam and his friend sidekick accomplice Fuzzy. Debuting in 2002, it has remained one of the most popular online comics of its genre. In addition, Logan is also the graphic designer for Canadian children's science magazines YES Mag and Know, and an artist for popular webcomics paraphernalia megaretailer Topatoco. Now living in Vancouver, he is a frequent guest of numerous local conventions and we are honored to have him with us for 2012!
Katie Griffin
will be joining us as part of a special 20th Anniversary Sailor Moon Celebration Panel planned for Anime Revolution 2012! After all, she was the voice of Raye Hino / Sailor Mars for most of the DiC/Cloverway english dub of the series, having only missed roughly 17 episodes of the 'R' series. You can also catch her as Julie, Sellon and other voices in various Bakugan series incarnations, Hikaru on Beyblade, Zair on Redakai and Kaoruko Minegishi in the Interlude OAV. Katie also took over as Alex in Season 3 of Totally Spies among many other voice roles!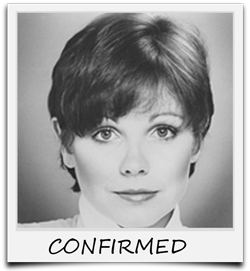 Susan Roman
Ms. Roman has the distinction of being the only voice actress of the original 5 Sailor Senshi (Lita Kino / Sailor Jupiter) voice to stay on in the role for the entirety of the DiC/Cloverway english dub of the series. She is also known as Angel from the increasingly popular "Rock 'n Rule" series. You can also catch her voice in such series as Bakugan, Beyblade, Medabots, Medarot Damashii, Cadillacs and Dinosaurs (Hannah Dundee), Heavy Metal, Strawberry Shortcake Meets the Berry Princess (Berry Princess), Miss BG (BG's mom), A Miser Brother's Christmas (Tinsel Elf), Barbie as the Island Princess (Tika), Little People (Eddie/Sara Lynn), Thomas and the Magic Railroad (James the Tank Engine), and even in The Adventures of Tin Tin as Snowy the dog!.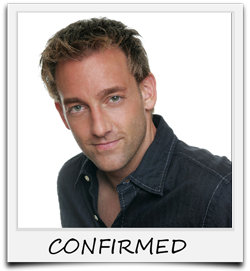 Vincent Corazza
Mr. Corazza is probably most well known in the anime world as the longest running of three actors lending his voice to Darien Shields / Tuxedo Mask in the DiC/Cloverway english dub of Sailor Moon; he was also Alan Granger in the series. Vincent has also lent his voice to various characters in Beyblade, as well as video games such as "Carlos Oliveira" in Resident Evil 3: Nemesis and "Zexion" in Kingdom Hearts RE: Chain of Memories. He will be joining us as part of a special 20th Anniversary Sailor Moon Celebration Panel planned for Anime Revolution 2012!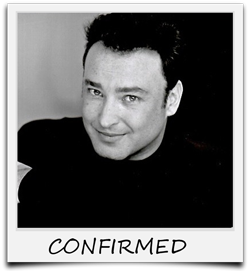 Ron Rubin
A veteran voice actor whose vocal characterizations can be heard on countless animated series including the Emmy Award winning Beetlejuice (Doom Buggy), Marvel Comic's X-Men (Morph), Avengers (Vision), C.O.P.S.(Dr. Badvibes), Angela Anaconda (Uncle Nicky), Di-Gata Defenders (Flinch), Police Academy (Lt. Mahoney), Care Bear's Big Wish movie (Messy Bear) just to name a few. Anime wise, he has voiced Exostriker and Stronk in Bakugan, Mechtanium Surge in Hello Kitty among many others. But it is one of his most popular characters, that of Artemis the cat, throughout the entire run of the Sailor Moon series that brings him to Anime Revolution 2012 to join us for the special 20th Anniversary of Sailor Moon.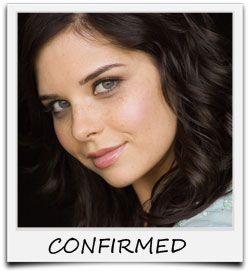 Kristie Marsden
Kristie is delighted to be apart of the Anime Revolution! Voiceover highlights include Fraw Bow in "Mobile Suit Gundam", Yuri Hayakawa in "The Girl Who Leapt Through Time", Sayu Yagami in "DeathNote, The Animated Series", and "DeathNote Live Action", the English adaptation of "The Little Prince", as well as two seasons of the popular Marvel animated series, "Iron Man: Armored Adventures", as Whitney Stane/Madame Masque. TV highlights include series regular role on "About A Girl", and guest starring roles on "The 4400", "Psych", "Saved", "Masters of Horror", "Supernatural", "Dark Angel" & "Wolf Lake". Feature films include "The Sisterhood of the Traveling Pants" and the cult hit musical, "Reefer Madness". Theatre highlights include originating the role of "Sophie Sheridan" on the 2nd national tour of "Mamma Mia" as well as featured roles in "Les Miserables", "White Christmas" (Arts Club), "Anne of Green Gables" (Gateway Theatre), "The Music Man" (Vancouver Playhouse) & "Somewhere In The World", as a member of the Charlottetown Festival's Young Company. She'll be seen next on the Stanley Theatre stage, in the 4th remount of "White Christmas", for the Arts Club.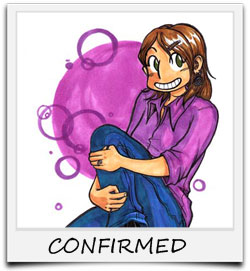 Angela Melick (Wasted Talent)
Being born to a father who is an engineer and a mother who is an artist, Angela "Jam" Melick has been drawing and telling stories for as long as she can remember. Graduating from UBC as a mechanical engineer, her webcomics 'Wasted Talent' are silly true stories about her life as a student as well as her daily life. Her work has been featured namely in the Reader's Digest as well as the Toronto Star. Currently, she is working on the second collection of Wasted Talent and other short/fictional projects.
Angela and her husband, Trevor May, live in downtown Vancouver, Canada. When she's not hurling herself down a mountain at high speeds or having adventures in far-away lands, she can always be found sipping something warm and caffeinated and working on her next big idea.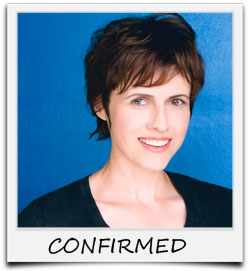 Terri Hawkes
In the 80's, Ms. Hawkes played Baby Hugs and Shrieky in the original Care Bears series. In 1990, she played Wendy Masters on the soap opera, "General Hospital." Soon after, she was cast as the second voice actress to play Serena / Sailor Moon in the DiC dub of the series. Her episodes began around Neflite's start and continued until the end of Sailor Moon 'R' and also through the 3 movies. Post Sailor Moon, she played Franny on the Canadian/Australian co-production: "John Callahan's Quads." Quads can still be seen periodically on Teletoon late-night. She also starred in another YTV series called "Flying Rhino Junior High," both as Lydia and acting as the Voice Director. She is also well known as the voice of the lead in "Princess Sissi." Terri will be taking part in the Sailor Moon 20th Anniversary Special Panel at AR, reuniting with fellow cast mates, Vincent Corazza (Tuxedo Mask), Katie Griffin (Sailor Mars), Susan Roman (Sailor Jupiter), Ron Rubin (Artemis) and Sugar Lyn Beard (Sailor Mini Moon).
Jouji Nakata
Anime Revolution is honored to welcome Mr. Jouji Nakata as our Japanese Guest of Honor.
He is a highly prolific voice actor with a remarkable repertoire of roles. Notable roles include Alucard (HELLSING), Corporal Giroro (Sgt. Frog), Kirei Kotomine (Fate/stay night and Fate/Zero), The Count of Monte Cristo (Gankutsuou: The Count of Monte Cristo), Hody Jones (ONE PIECE), Tetsuji Chuma (SKET DANCE), Innocentius (Horizon on the Middle of Nowhere), Diethard Reid (Code Geass), Roy Revant (Solty Rei), Hyogo Otoo (Working!! / Wagnaria!!) and many more. He will also be starring in some of the upcoming new anime/game series – as Kamo Serizawa in Hakuouki Reimeiroku, which starts this July, and as Dr. Crodo in Chousoku Henkei Gyrozetter, which starts this October.
This will be Mr. Nakata's first appearance at a Canadian convention, and he is very excited to join Anime Revolution.
For a full list of his roles, click HERE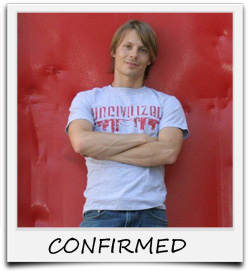 Matthew Erickson
Matthew Erickson born and raised in rural Alberta is a Canadian voice actor who works for Ocean Studios in Vancouver, British Columbia, Canada and the Calgary-based Blue Water Studios. Being a civil engineer who recently graduated and a voice actor, he has played several roles in anime, most notably Trunks in Dragon Ball GT (Blue Water dub), Zoids: Chaotic Century, Nana, Zoids: Guardian Force, Shinn Asuka in Gundam Seed Destiny and Amuro Ray in Zeta Gundam. Matt can either be seen working in the field or in the studio working.