The Anirevo Guide app is now live!
Posted by: Anirevo Staff | August 30, 2019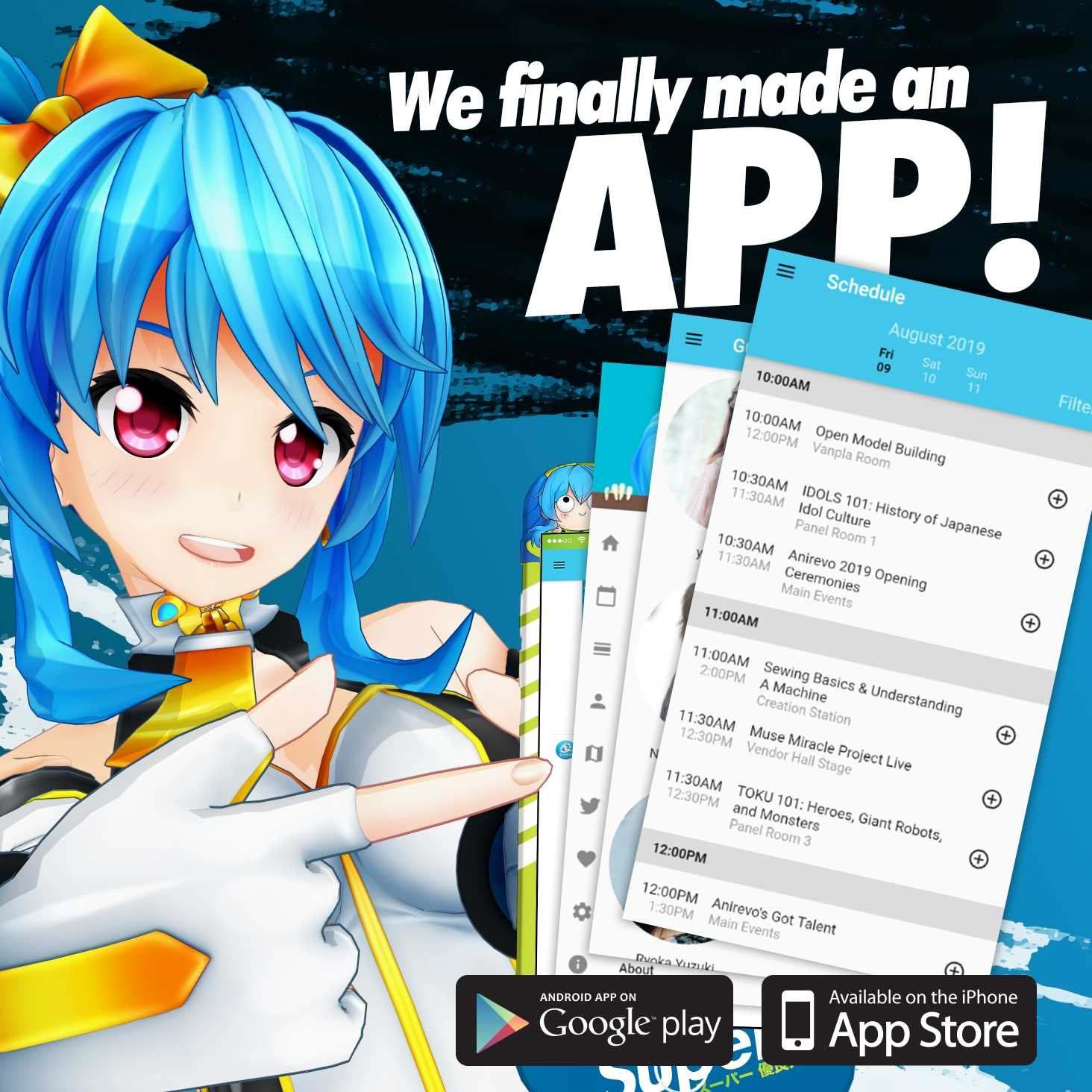 To make the most of your Anirevo 2019 experience, download our brand new Anirevo Guide app!
The Anirevo Guide will be your go-to companion during the con, providing you with the latest info on the schedule, guests, and more. With the app, you'll also be able to bookmark all of your must-see events, so you won't miss out on a single thing!

subscribe to get the latest news and deals from Anirevo. don't worry, we won't be sending any spam.