Anirevo presents an exclusive screening of Carole & Tuesday
Posted by: Anirevo Staff | August 1, 2019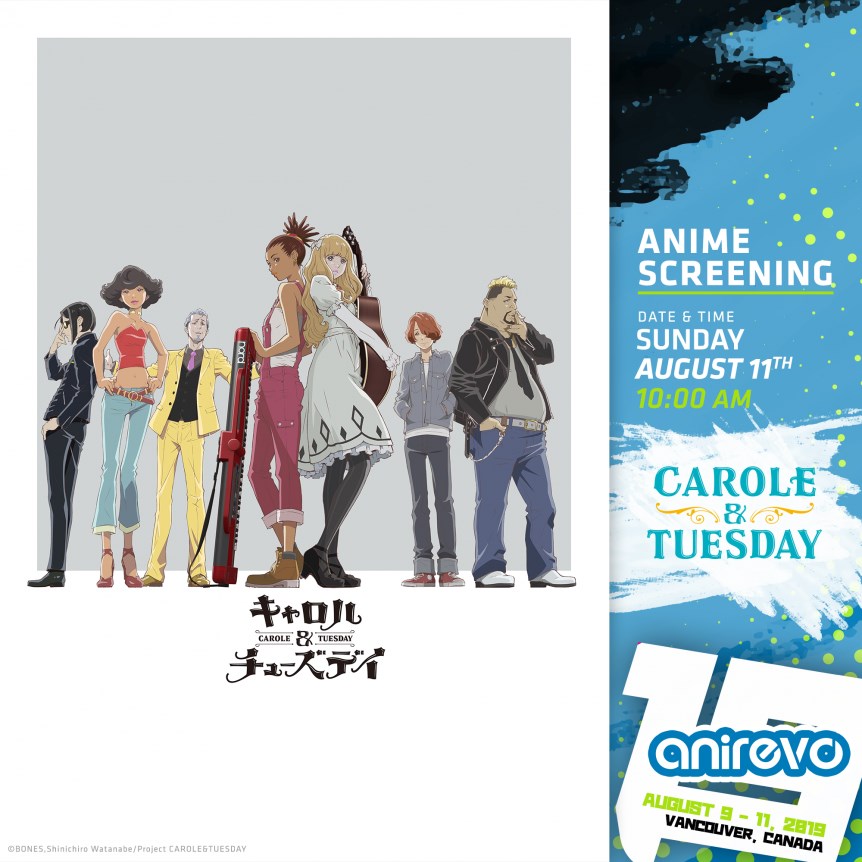 Mark your calendar! On Sunday, August 11, we'll be showing an exclusive screening of Carole & Tuesday at Anirevo 2019.
We'll be showing the entire first episode, so don't miss out on getting a sneak peek of this highly-anticipated musical series before its worldwide release.

subscribe to get the latest news and deals from Anirevo. don't worry, we won't be sending any spam.