Anirevo presents special screening of Utano☆Princesama Maji LOVE Kingdom
Posted by: Anirevo Staff | July 25, 2019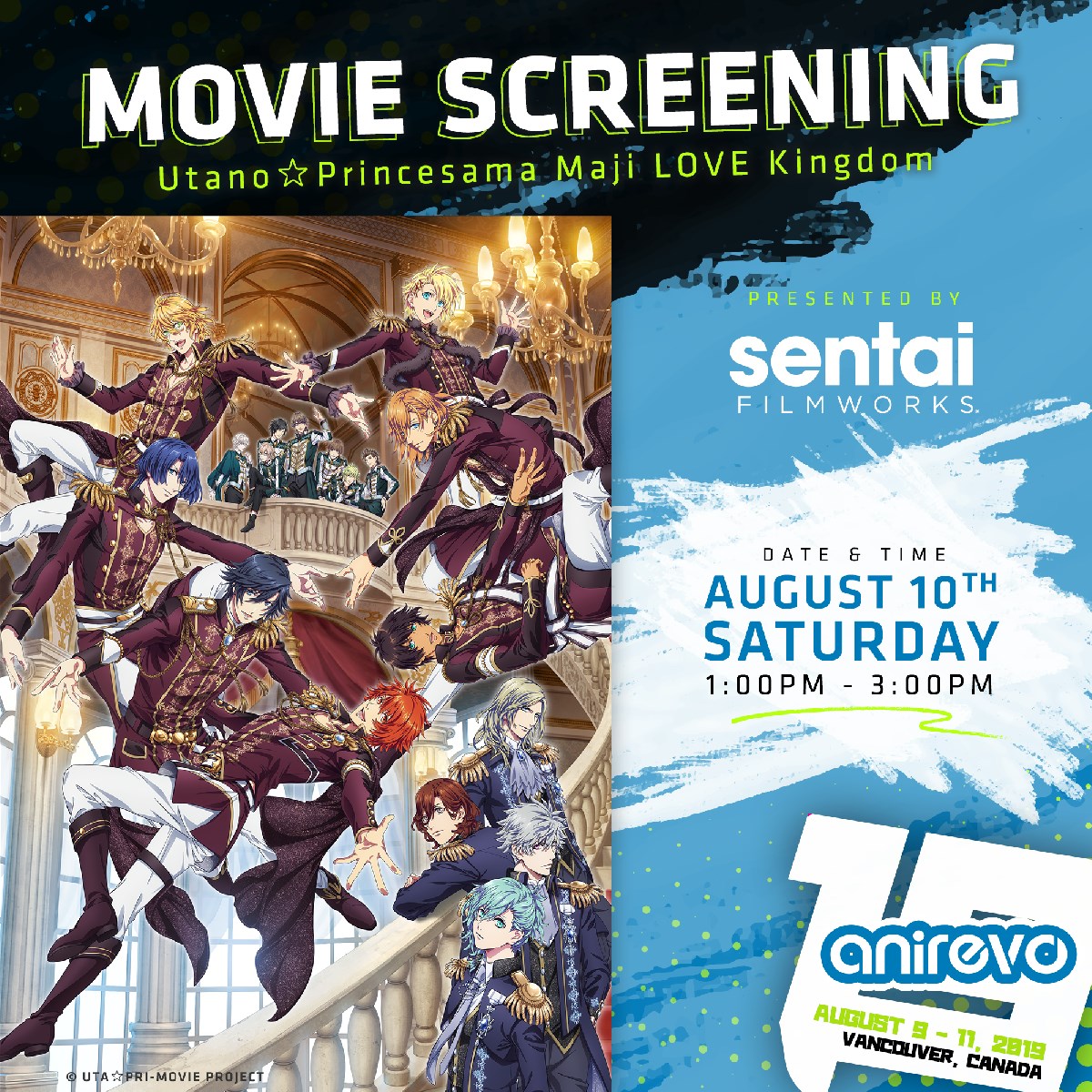 Showing for the first time in Canada, Anirevo is proud to present an exclusive screening of the new movie in the Utano☆Princesama franchise, Utano☆Princesama Maji LOVE Kingdom.
At this screening, we welcome the audience to bring their penlights and to cheer on their favourite group (ST☆RISH, QUARTET NIGHT, and HE★VENS)!

subscribe to get the latest news and deals from Anirevo. don't worry, we won't be sending any spam.