Anirevo presents Is it Wrong to Pick Up Girls in a Dungeon?: Arrow of the Orion
Posted by: Anirevo Staff | July 22, 2019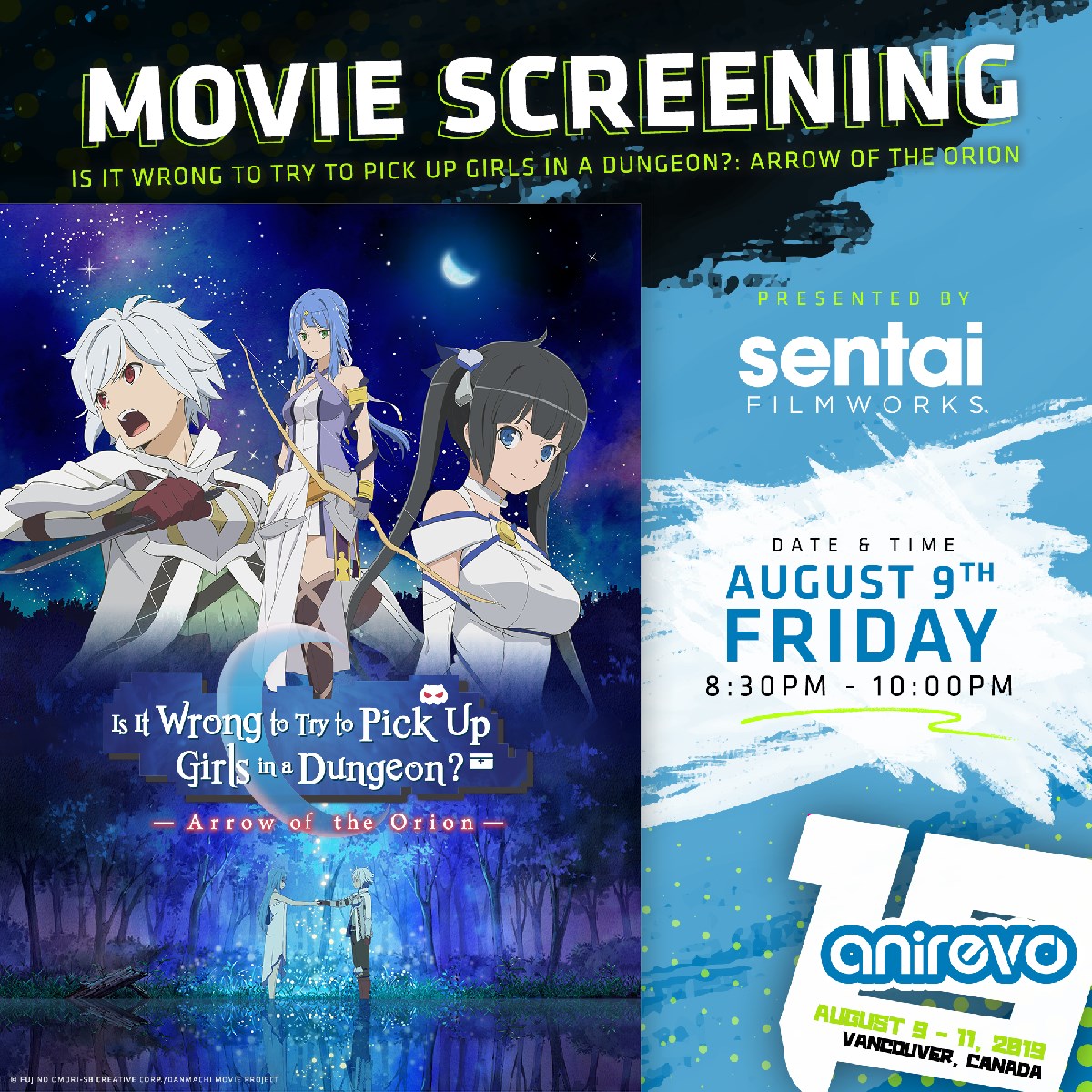 We are excited to announce a special screening of the new film in the DanMachi franchise, Is It Wrong to Try to Pick Up Girls in a Dungeon?: Arrow of the Orion.
Showing for the first time in Canada, join us on Friday, August 9th at Anirevo 2019 for this exclusive movie screening!

subscribe to get the latest news and deals from Anirevo. don't worry, we won't be sending any spam.