Anirevo presents MECHA-UDE -Mechanical Arms-!
Posted by: Anirevo Staff | July 19, 2019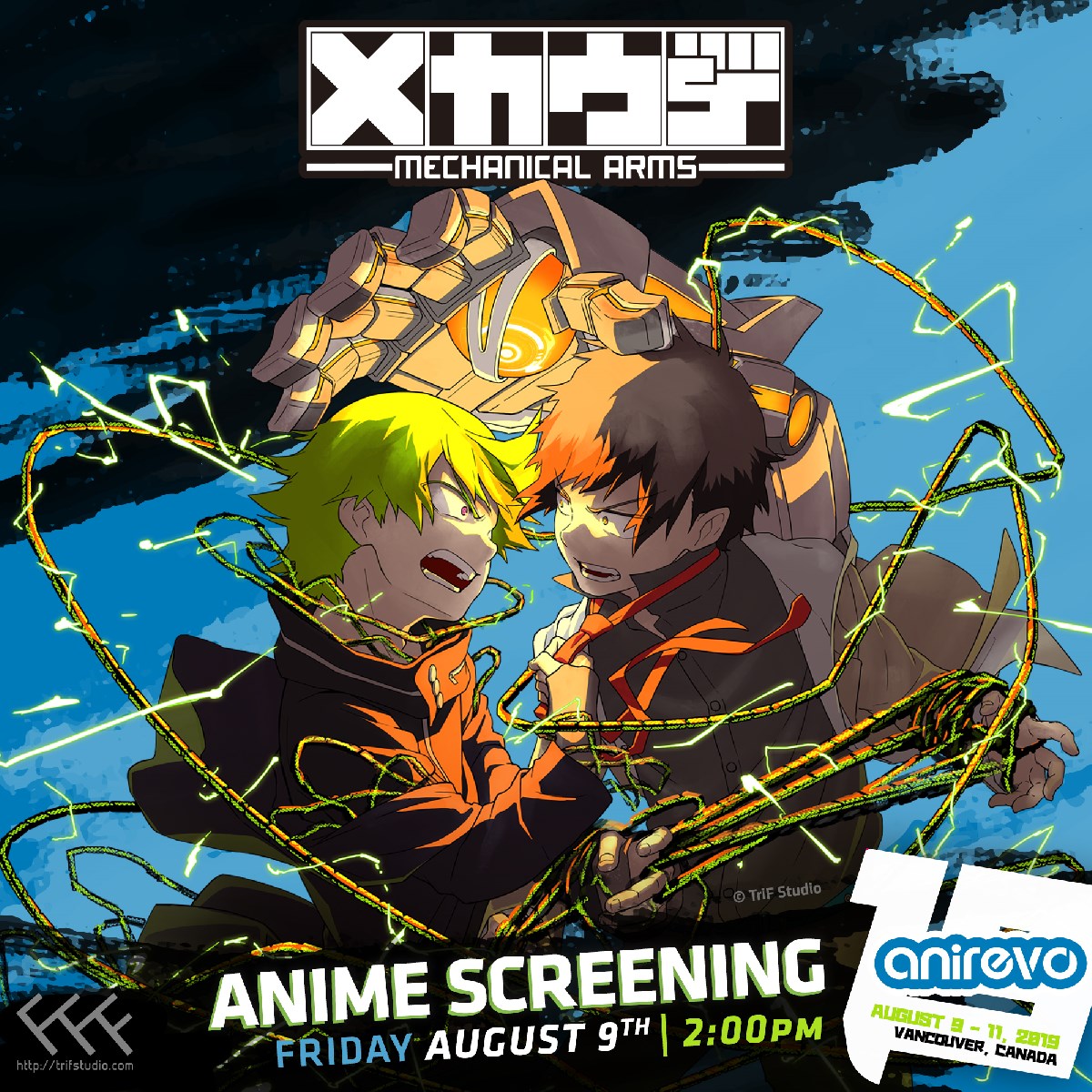 We are excited to announce that we will be presenting a few screenings at Anirevo 2019, the first of which is MECHA-UDE -Mechanical Arms-! MECHA-UDE is an original anime created by Sae Okamoto and TriF Studio. It started as an animation project that successfully garnered support on a crowdfunding platform. The pilot episode began distribution to backers in September 2018, and has since received positive reviews from many viewers. At this screening, Sound Director Takeshi Takadera will also be joining us to give an introduction to the pilot episode.

As a gift to fans, we'll be giving away exclusive shikishi boards to 3 lucky attendees, so you won't want to miss this special screening!


subscribe to get the latest news and deals from Anirevo. don't worry, we won't be sending any spam.