Join us for the Animusix Anisong Concert!
Posted by: Anirevo Staff | July 17, 2019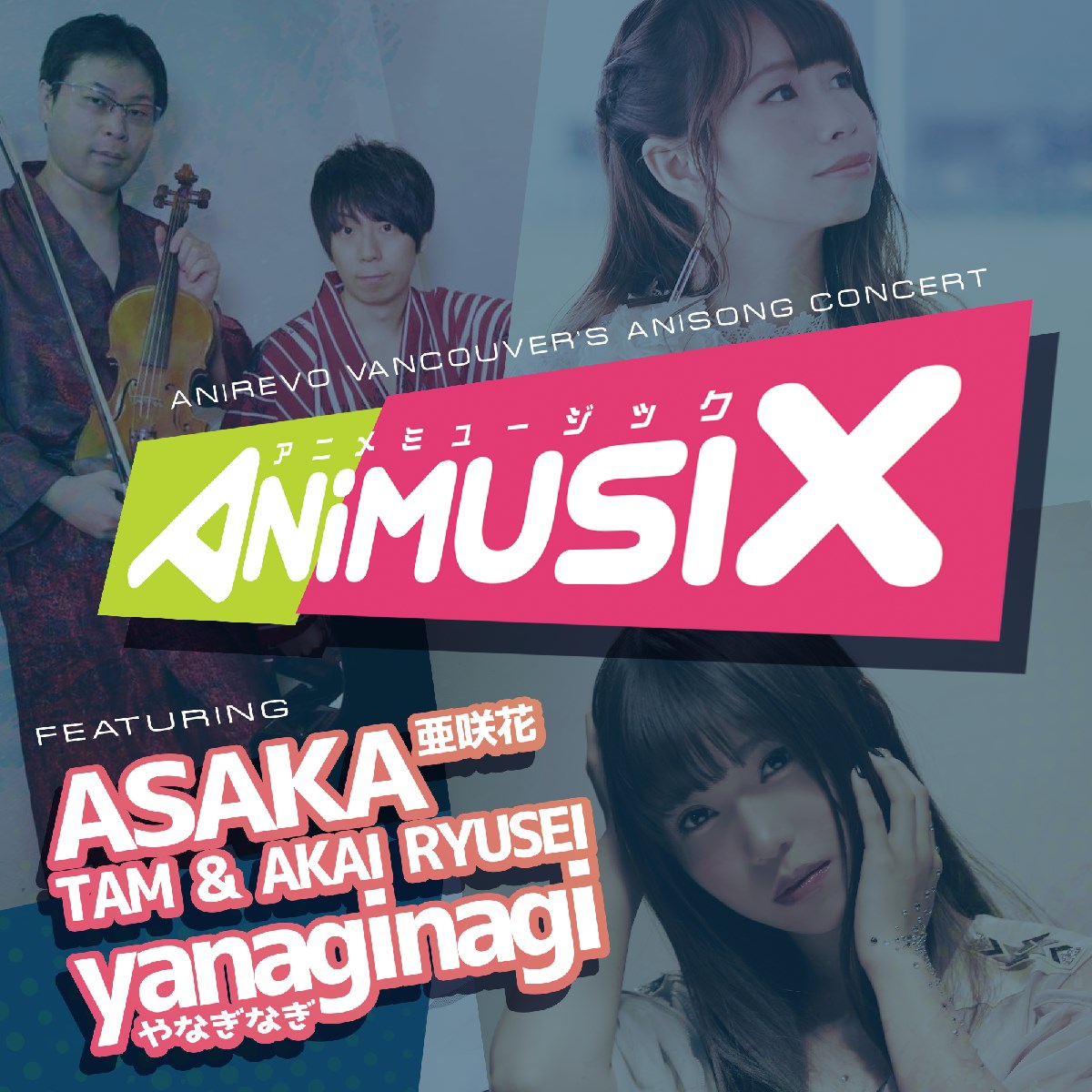 This summer, Anirevo is excited to bring you the Animusix Anisong concert! Join us for an epic night of live music at this once-in-a-lifetime event.
FEATURING ARTISTS:
yanaginagi
Asaka
TAM & Ryusei
Date: Saturday, August 10, 6-9pm
Location: Vancouver Convention Centre (west)
Tickets: $25, $50 (non-AR badge holders)
Those who purchased premium packages (Gold and up), please check your email for your promo code.

subscribe to get the latest news and deals from Anirevo. don't worry, we won't be sending any spam.