Kill la Kill: Talk the Talk
Posted by: Anirevo Staff | July 15, 2019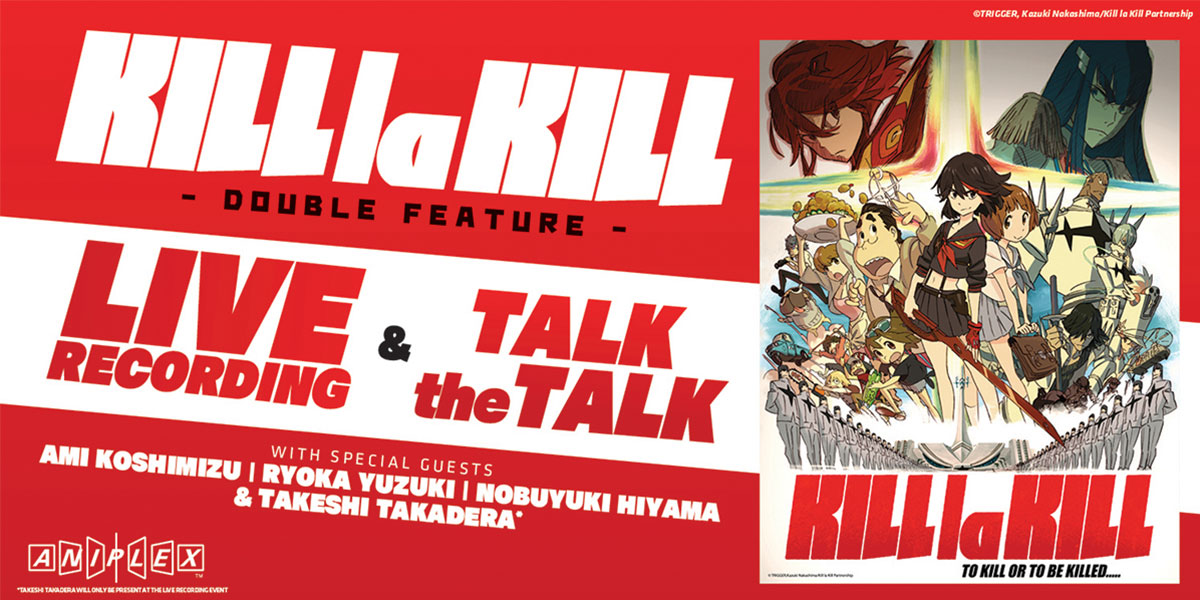 This year, we're excited to announce that we'll be having a special Kill la Kill panel at Anirevo 2019!
Kill la Kill: Talk the Talk presents an in-depth look at the iconic TRIGGER series with insight from cast members Ami Koshimizu (Ryuko Matoi), Ryoka Yuzuki (Satsuki Matoi), and Nobuyuki Hiyama (Uzu Sanageyama).

subscribe to get the latest news and deals from Anirevo. don't worry, we won't be sending any spam.