Sound Director Takeshi Takadera
Posted by: Anirevo Staff | July 12, 2018
2018 Guests
2018 News & Updates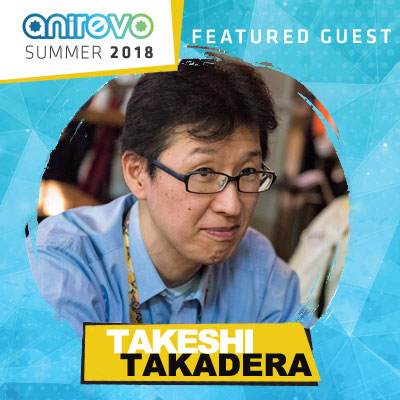 Anirevo is proud to welcome renowned Japanese Sound Director Takeshi Takadera back to Vancouver this summer!
Takeshi Takadera's expertise in sound directing extends across various anime titles including Yowamushi Pedal, RIN-NE, D-Frag!, Cardfight!! Vanguard, Kiss Him, Not Me, and many more. At Anirevo 2018, Takeshi Takadera will be bringing back the highly-anticipated Live Recording Panel, featuring this year's Japanese voice actors.
Planned Programs*
Live recording with Japanese Voice Actors
Sat, Aug 4 at 4:30pm
Meet & Greet
Special limited ticketed event. BUY NOW
Sat, Aug 4 at 1:00pm – 1:45pm
*Planned programs are still tentative and subject to change

subscribe to get the latest news and deals from Anirevo. don't worry, we won't be sending any spam.