Posted by: Anirevo Staff | May 22, 2018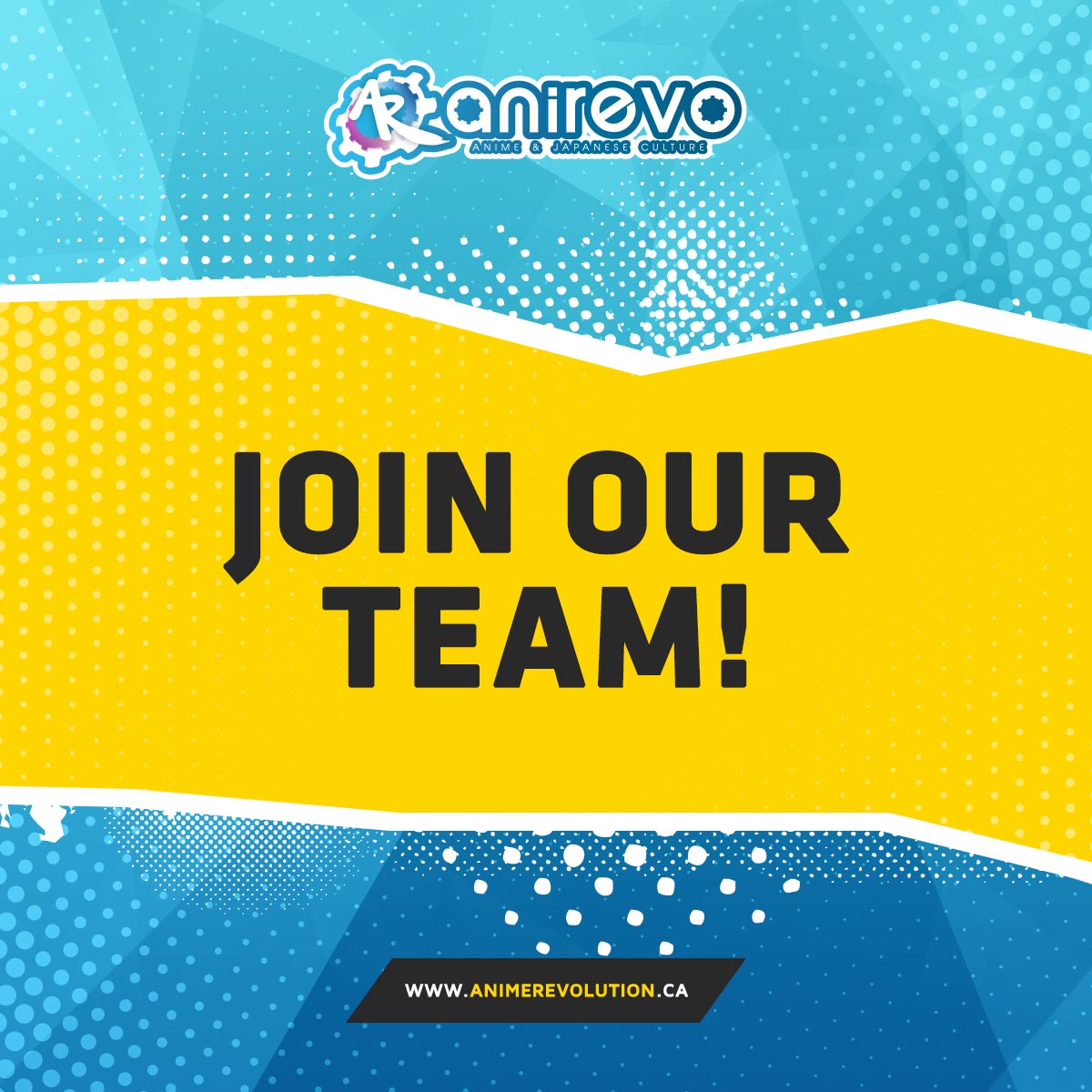 Video Content Producer
If you enjoy producing creative content for videos, this could be the perfect role for you! Working with Anirevo's marketing team, the Video Content Producer will be responsible for creating promotional videos, event highlight videos, opening and closing ceremony videos, and more.
Required Qualifications:

Some experience working with Premiere Pro, After Effects and other Adobe Creative programs
Examples of previous videos
Preferred Qualifications:
A passion for anime and Japanese pop culture
Experience creating videos for various social media platforms
A working understanding of shooting, cameras, lighting, and sound design.
3D Animator
Working closely with Anirevo's Marketing Team, the 3D Animator will be responsible for creating quality frames and motion graphics for various purposes.
Required Qualifications:
A good sense of storytelling, timing, and acting
Experience using Maya
Demo reel
Preferred Qualifications:
A passion for anime and Japanese pop culture
Ability to collaborate, accept creative direction, and follow the storyboard
Have an understanding of action and reactions, object transfers, weightshifting, and secondary motion.
Operations / Attendee Services
The Operations Team at Anirevo is responsible for ensuring the highest quality service as efficiently as possible for attendees.
As an Ops team member, your tasks include but are not limited to:
Crowd Control
Peace Bonding
Conflict Resolution
Radio Control / Signouts
Badge Check
Bag Inspection
Room Setup
Line Setup
Back-End / Full-Stack Developer
Intermediate to advanced PHP and MySQL knowledge
Experienced in building RESTful APIs
Front-End Web Developer
Knowledge in using reactive Javascript frameworks
Strong HTML, CSS, DOM & XML fundamentals
Japanese-English Interpreters
Fluent in Japanese and English
Able to translate on the spot
Level N1 of JLPT or equivalent preferred
Graphic Designer
Strong Photoshop, InDesign, and Illustrator background
HTML and CSS knowledge is a bonus

subscribe to get the latest news and deals from Anirevo. don't worry, we won't be sending any spam.