Anirevo WeChat 关注大抽獎! (20 PASSES GIVEAWAY!)
Posted by: Anirevo Staff | July 30, 2017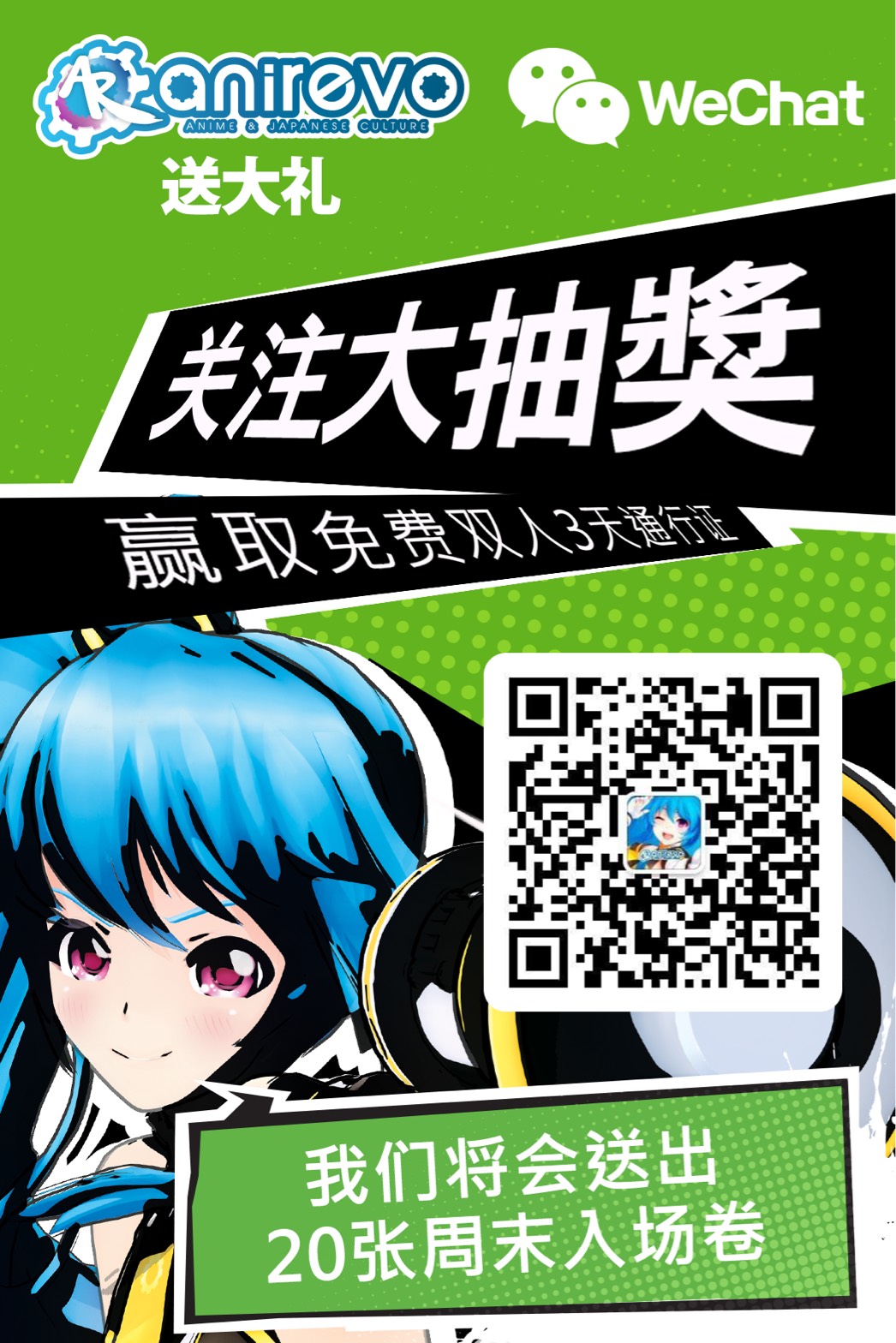 Anirevo 开微信公众号了!
关注Anirevo微信公众号,了解我们的独家讯息,特别优惠和最新活动!
即日起扫一扫关注Anirevo微信公众号即可参加大抽奖,有机会赢取免费三天通行证!每新增100位关注者,我们将送出一份双人3天通行证到Anirevo夏日展!關注愈多得獎者越多!
*** 得獎者將於8月2日在Anirevo微信公众号上公佈  ***
注: 获胜者数量以比赛结束时Anirevo微信官号的新追随者人数为准则
Anirevo is now on WeChat!
Follow us for exclusive info & updates and a chance to win a pair of 3-day passes to Anirevo: Summer 2017!!
How it works:
For every 100 new followers on WeChat, we'll be giving out a pair of 3-day passes.
Follow us now with ID: Anirevo or Scan the QR on the photo for your chance to win.
More followers, more chances to win!
*** Winners will be announced on Wednesday August 2nd, 2017 on our WeChat – make sure to check in there! ***
Disclaimers:
Limit of 20 passes. Number of winners based on number of new followers on Anirevo's Official WeChat at the end of the contest.
#contest #giveaway #Freebies

subscribe to get the latest news and deals from Anirevo. don't worry, we won't be sending any spam.