Celebrate Canada Day 2017 with The Fictionals and AniRevo at Vancouver Convention Centre!
Posted by: Anirevo Staff | June 28, 2017
2017 News & Updates
Featured News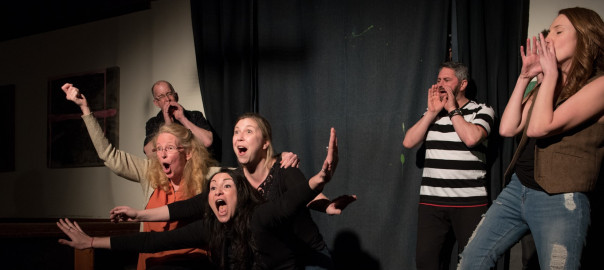 From The Fictionals Comedy Co. website:
==========
Wear your finest red & whites and come celebrate Canada's 150th Birthday with your friends The Fictionals and AniRevo! On Saturday July 1st, we will be part of the AniRevo Canada Day event at Vancouver Convention Centre West, featuring a cosplay fashion show, Lovelive Idol, and a special Improv X Canada comedy set at 4 pm!
Improv X Canada aka Maple Mayhem will be inspired by the newsmakers, sights and history of our beautiful country! The performers for this 60-minute show will be Daniel Chai (The Fictionals) Gregory Milne (The Radical), Laurence Chong (Union Jacked), Montana Rosalle (House of Haus), Emily Bordignon (The Radical), Beth Rudkin (Union Jacked / The Radical), Brad Duffy (Instant Theatre / Sin Peaks) and Tia Jeannette (Instant Theatre / Wedding Party).
The stage will be in Ballroom A of the Vancouver Convention Centre West, and AniRevo Canada Day is free to attend. So come join the fun! You can also learn about the upcoming AniRevo Summer event that we will be a part of, and pick up discounted tickets too!
Then stick around for the fireworks in the evening! Happy Canada 150, everyone!
==========

subscribe to get the latest news and deals from Anirevo. don't worry, we won't be sending any spam.