New Gaming Event: Anirevo Play (May 7, 2017)
Posted by: Anirevo Staff | April 15, 2017
2017 News & Updates
Featured Events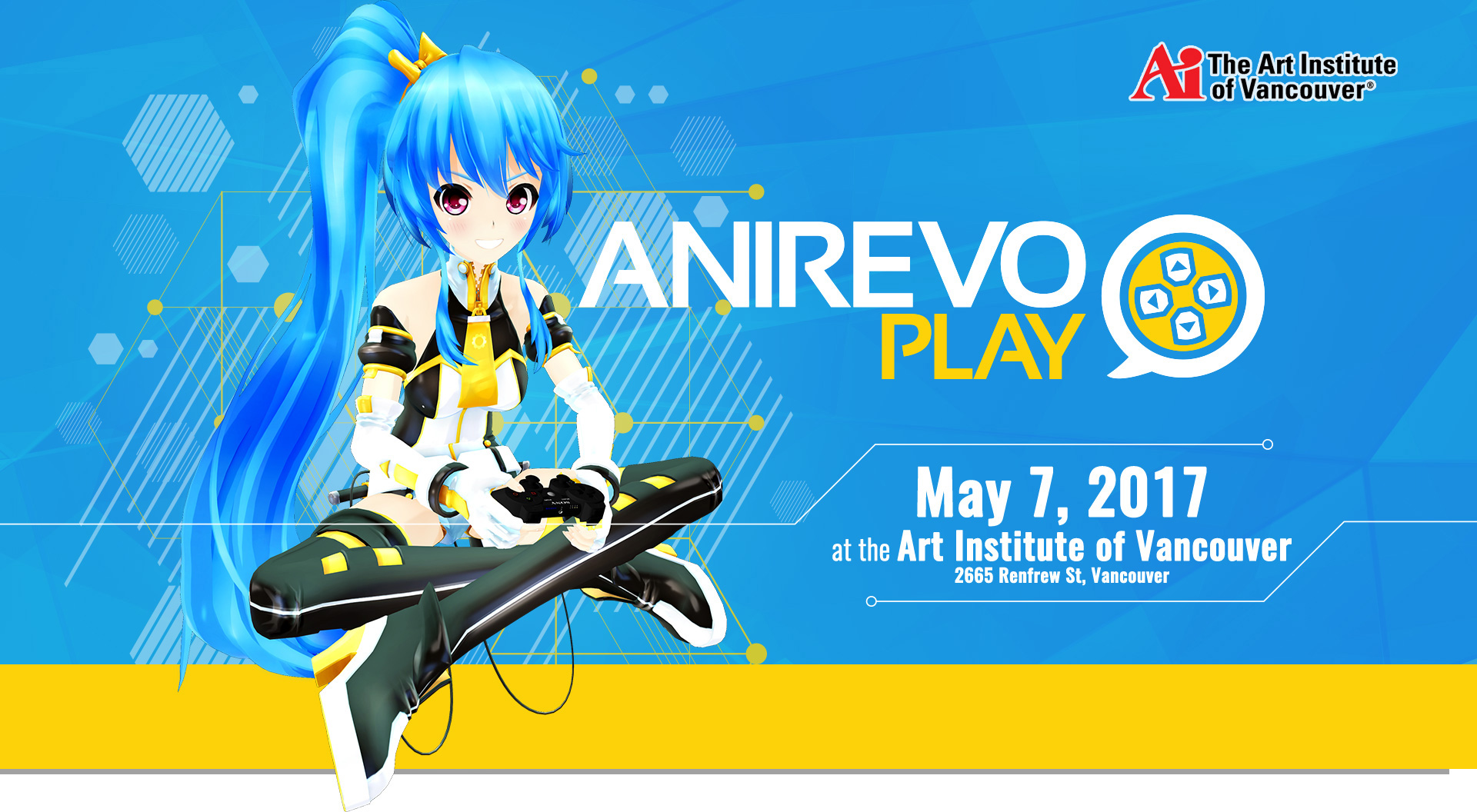 Join us for our first year of AniRevo Play this May 7th, 2017 at the Art Institute of Vancouver!
AniRevo Play seeks to create a resurgence in the local gaming scene in Vancouver, where competitive players and fans can gather and participate in our inaugural event.
Show off your skills and establish yourself among the local gaming community! Make new friends and new rivals, all while shooting for the grand prize pool rewarded to the winner(s) of each tournament!
Tournaments include:
League of Legends
Overwatch
Super Smash Brothers 4
Street Fighter V
Blazblue
Super Smash Brothers Melee
Attendee tickets only available at the Door. Cash Only.
$10 – General Admission 1-day
$20 – Participate in Tournaments ($10 extra per tournament)
FREE Child Admission (0-12)
For more information, please check play.animerevolution.ca and join the Anirevo Play Facebook event.

subscribe to get the latest news and deals from Anirevo. don't worry, we won't be sending any spam.