Guests and Fans Meet and Greet Event
Posted by: Anirevo Staff | July 27, 2016
2016 News & Updates
Featured News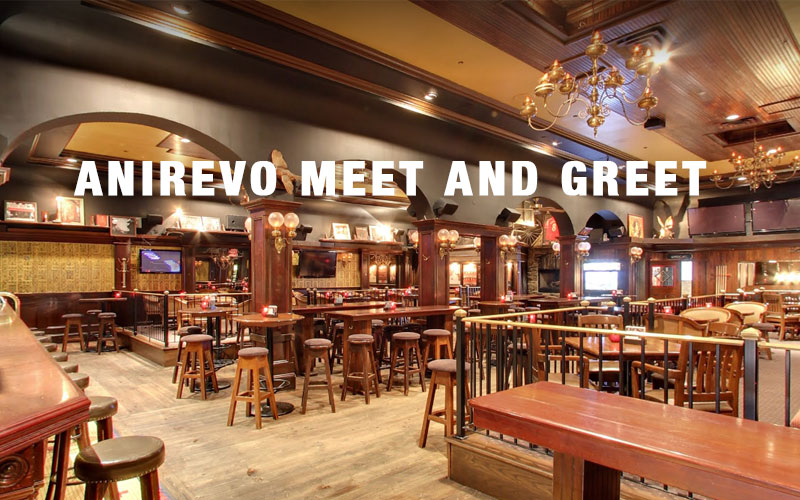 We're proud to announce that our meet and greet this year will be held at the 'Butcher and Bullock' on SATURDAY AUGUST 6th, 2016 at 1pm!
Meet your favourite guests in a round table and intimate atmosphere. Enjoy light snacks and refreshments. Enjoy this exclusive experience that some of our guests have never allowed before.
Butcher and Bullock
911 West Pender Street, Vancouver, BC
SATURDAY AUGUST 6th, 2016 at 1PM
Ticketing is available at tickets.animerevolution.ca while supplies last.
Guests:
While we try our best to include all guests, last minute changes/cancellations are possible. Here is our confirmed list so far:
Opposite Cosplay, Caitlyn Bairstow, kz / RE:NDZ, Yuegene Fay, Sugar Beard, Carlos Bustamante, Chris Patton, Tony Oliver, Takeshi Takadera, Romi Park, Toshihiko Seki, Ayumi Fujimura, Cristina Vee, Tiffany Grant.
All Japanese guests will be accompanied by interpreters.
Terms and Conditions:
You must be 18+ to attend
Must have a valid ANIREVO badge or day pass
Only valid while supplies last
NO Photos or requests for photos
NO requests for autographs

subscribe to get the latest news and deals from Anirevo. don't worry, we won't be sending any spam.