The Fictionals Comedy Troupe to bring you all the laughs at Anirevo 2016
Posted by: Anirevo Staff | July 15, 2016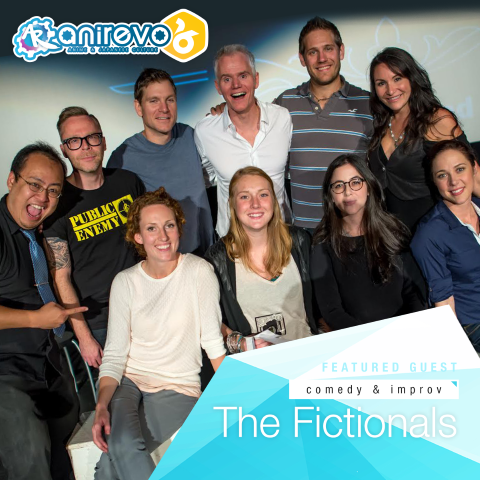 The award-winning Fictionals Comedy Co. have been entertaining sold-out audiences throughout Vancouver and beyond since 2010. The Fictionals' trademark brand of improv pushes the boundaries of comedy, including successful collaborations with burlesque dancers, comic book artists, slam poets, a Chinese String Orchestra, and even professional wrestlers.
The Fictionals perform weekly at Cafe Deux Soleils (Hot Improv Tuesdays) and monthly at The Rio Theatre (Improv Against Humanity). The company can also be seen entertaining at conventions such as the Vancouver Comic Arts Festival, Northwest Fan Fest, and Fan Expo Vancouver, and other live events.
The Fictionals are also available for corporate and private entertainment bookings.Looking for a unique, customizable way to make your next special event pop? Our professional and experienced performers are ready to spice up any occasion, big or small. Birthday and Christmas parties, employee functions, fundraisers, flashmobs and corporate launches; just a few of the events we can collaborate with you on to make shine! Contact us at [email protected]
subscribe to get the latest news and deals from Anirevo. don't worry, we won't be sending any spam.