Caitlyn Bairstow, Canadian Voice Actress Guest to Host and MC Anirevo 2016
Posted by: Anirevo Staff | July 15, 2016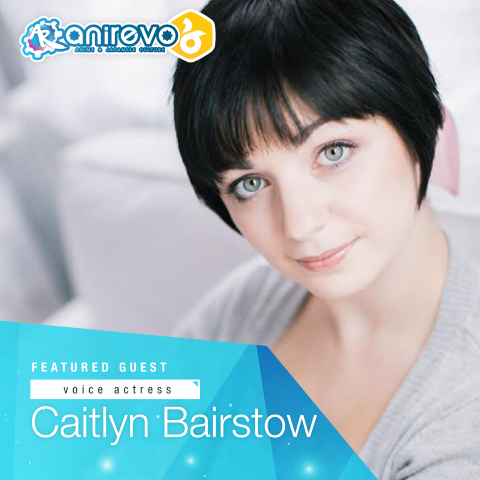 Caitlyn "Caity Bair" Bairstow is a Canadian Voice Actress, and Vancouver local, who provides voice for anime, video games and cartoons. Some of her roles include, Chika Amatori in the Ocean Dub of "World Trigger", Blue Bobbin in the hit cartoon series "My Little Pony: Friendship is Magic", and the Mafia Robots in the highly anticipated video game "A Hat in Time". Caity is very excited to help AniRevo celebrate its fifth year, and wants to thank each and every one of the extraordinary AniRevo staff members for all the hard work and love they have put into this event!
Follow her at: https://twitter.com/CaityBair

subscribe to get the latest news and deals from Anirevo. don't worry, we won't be sending any spam.