Pokémon GO: Lights up Anirevo!
Posted by: Anirevo Staff | July 14, 2016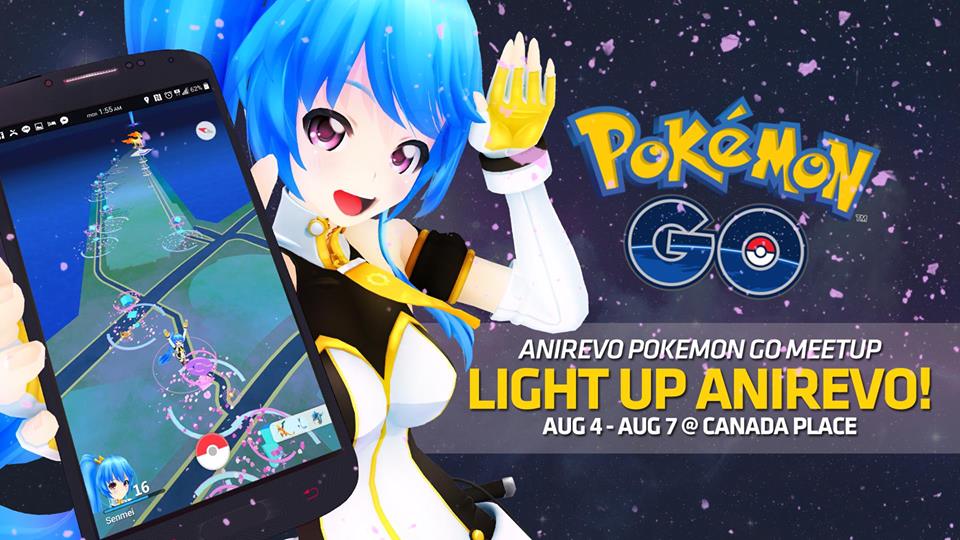 Come join Anirevo's Pokémon Go meetup event! Canada Place will be lit up when Anirevo takes over the venue! We are aiming to bring together all of Vancouver's Pokemon GO! players in one location!
Still haven't caught enough Magikarp for a Gyrados? Need more Dratinis for a Dragonite? AniRevo will be having an active lure module for all 3.5 days of the convention! Time for you to start farming Pokéballs to catch 'em all! Details below.
Pokéstop/lure location(s):
Pokéstops at Canada Place will be activated by Anirevo at random times during the event!
Times:
Thursday: 4pm -8pm
Friday: 10am – 10pm
Saturday: 10am – 10pm
Sunday: 10am – 6pm
Event Page: https://www.facebook.com/events/276077609419946/

subscribe to get the latest news and deals from Anirevo. don't worry, we won't be sending any spam.