Loverin Tamburin Band to Play at Anirevo 2016
Posted by: Anirevo Staff | July 5, 2016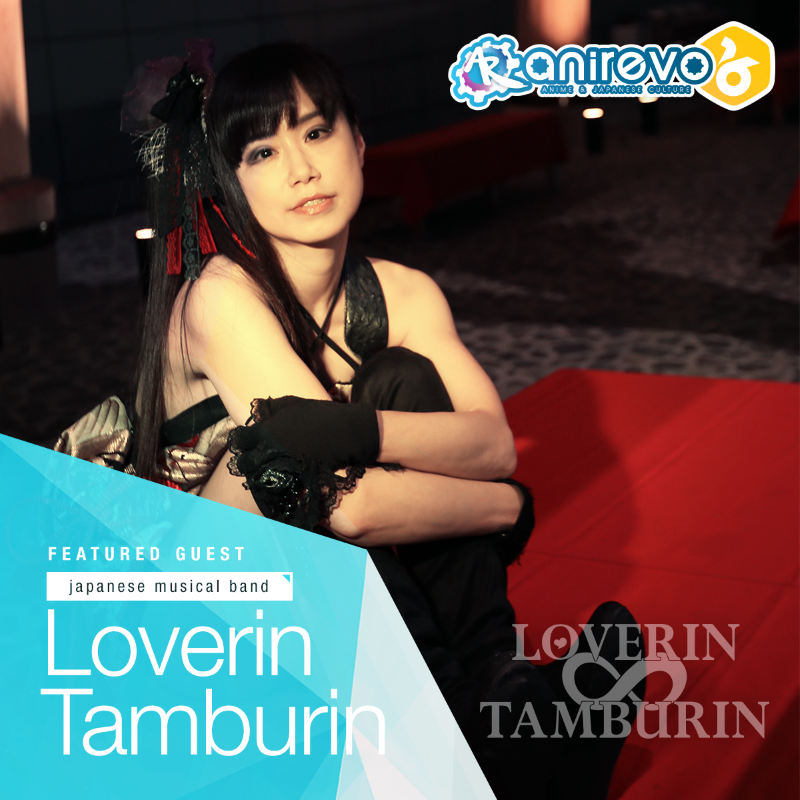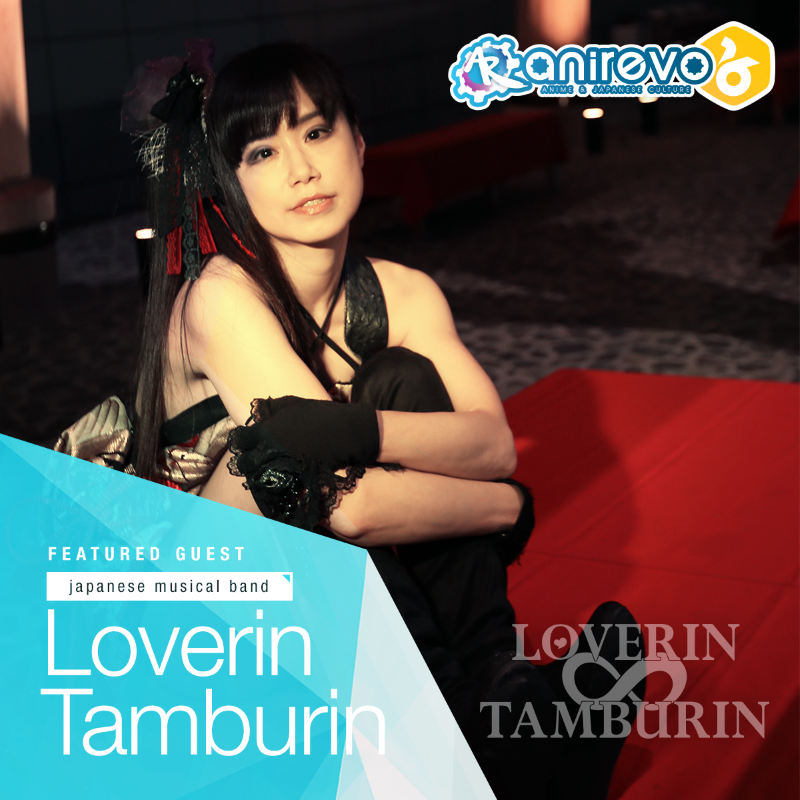 LOVERIN TAMBURIN
Vocal : Aya
Keyboard : Akihiro
Support member :
Guitar : Fujio Ryo ( A-Jari)
Bass : Takumi "Fire"vMatsuda ( Sugizo, Ayaka, Namie Amuro)
Drummer : Kohta Igarashi (ex Judy & Mary)
Loverin Tamburin was originally started as a music unit named "a·a" which was formed in Hiroshima in 1997 before they changed name into Loverin Tamburin after they move to Tokyo at 2001.
LOVERIN TAMBURIN made their first major debut in May 2006 under GENEON ENTERTAINMENT (NBC Universal Entertainment Japan LLC) and released "Aishitageru",the opening music of "Makaisenki-Disgaea" in Japanese TV animation program on May 10th 2006, following by "mo·o!", the ending music of "Nanatsuiro?drops" which was released on August 1st 2007.
Since their debut, Loverin Tamburin had actively contribute their music for some theme songs. On April 1st 2009 LOVERIN TAMBURIN released "Mugen Fighter", the theme song of "Hiroshima Toyo Carp(Baseball team)" On March 9th 2011 LOVERIN TAMBURIN released a photobook in tittle "Kaese Bokurano Hiroshima Shimin Kyujo". In 2011 LOVERIN TAMBURIN started a TV program with China Television, Co in which they introduce Japan culture in Taiwan, following by their first European concert in Toulouse, French. After their successful first concert in Europe, they're continue with the 2nd European concert in Spain & France at 2012, following with a series of their first World Tour at 2013 which consist of 10 countries with 19 concerts in total. And continuing at 2014. In Nov 2014 LOVERIN AMBURIN's new song DA·SHI·TE was used for Nippon Ichi Software's new game of PlayStation®Vita Oedo BlackSmith. In 2015 LOVERIN TAMBURIN produced HANEDA INTERNATIONAL ANIME MUSIC FESTIVAL which gather artists from all over the world. and In Jul 2015 LOVERIN TAMBURIN's new song Chronicle Mystery was used for Spike Chunsoft's new game of PlayStation®4/PlayStation®Vita Fushigi No Chronicle Furikaerimasen Katsumadewa.
MEMBER PROFILE
vOCAL : Aya
Was first debut as a girl's band before joined Akihiro in a music unit "a・a" which was formed after their encounter at a "radio personality" experience. Her first Indies debut was as a singer for the theme song of "Tokuyama-Boat".
She started creating lyrics & music under the reason of her wish to make songs that she really wants to sing.
In 2007, aya participated in the compilation album that was released by Universal Music.
Following with releasing a "Ghibli COVER CD" with Pony Canyon and Pony Canyon Korea at 2008.
KEYBOARD : Akihiro
Akihiro a music unit "a・a" before came up with a new name for the group as "LOVERIN TAMBURIN".
In 2005, he established a music factory, GOMA STUDIO Inc. with his partner, aya and until today, he had
produced a magnificent number of more than 30,000 songs for various usage. An achievement which deserve recognition in the Guinness Book of World Records.
LOVERIN TAMBURIN musicianship also being supported by respected and well known musician who had build their reputation in a long years in Japanese music scene. Support member that become regular support member of LV are:
GUITARIST : Ryo Fujio
Still active as A-JARI band guitarist
BASSIST : Takumi "Fire" Matsuda
Well known as the bassist for famous name in Japan music industry such as Sugizo, Ayaka & Namie Amuro.
http://www.supertrapp.org/fire/index1.html
DRUMMER : Kohta Igarashii
Well known as the drummer for famous Japanese Rock band Judy & Mary who make breakthrough with their soundtrack for one of the most famous Japanese anime ever created, "SamuaiX"
http://www.kohtaigarashi.com/
DRUMMER : Miki Tsunoda
Known as her nickname Mittan, Still active as the drummer for an all female heavy metal band "Show-Ya" who had been run a long years in Japan music scene and one of legendary all female heavy metal band in Japan music history.
http://www.diamondblog.jp/official/drums_mittan/
LINKS:
Website : www.loverintamburin.com
Facebook : facebook.com/loverintamburin
Youtube : youtube.com/user/gomastudio

subscribe to get the latest news and deals from Anirevo. don't worry, we won't be sending any spam.