Yowamushi Pedal Mock Recording
Posted by: Anirevo Staff | July 4, 2016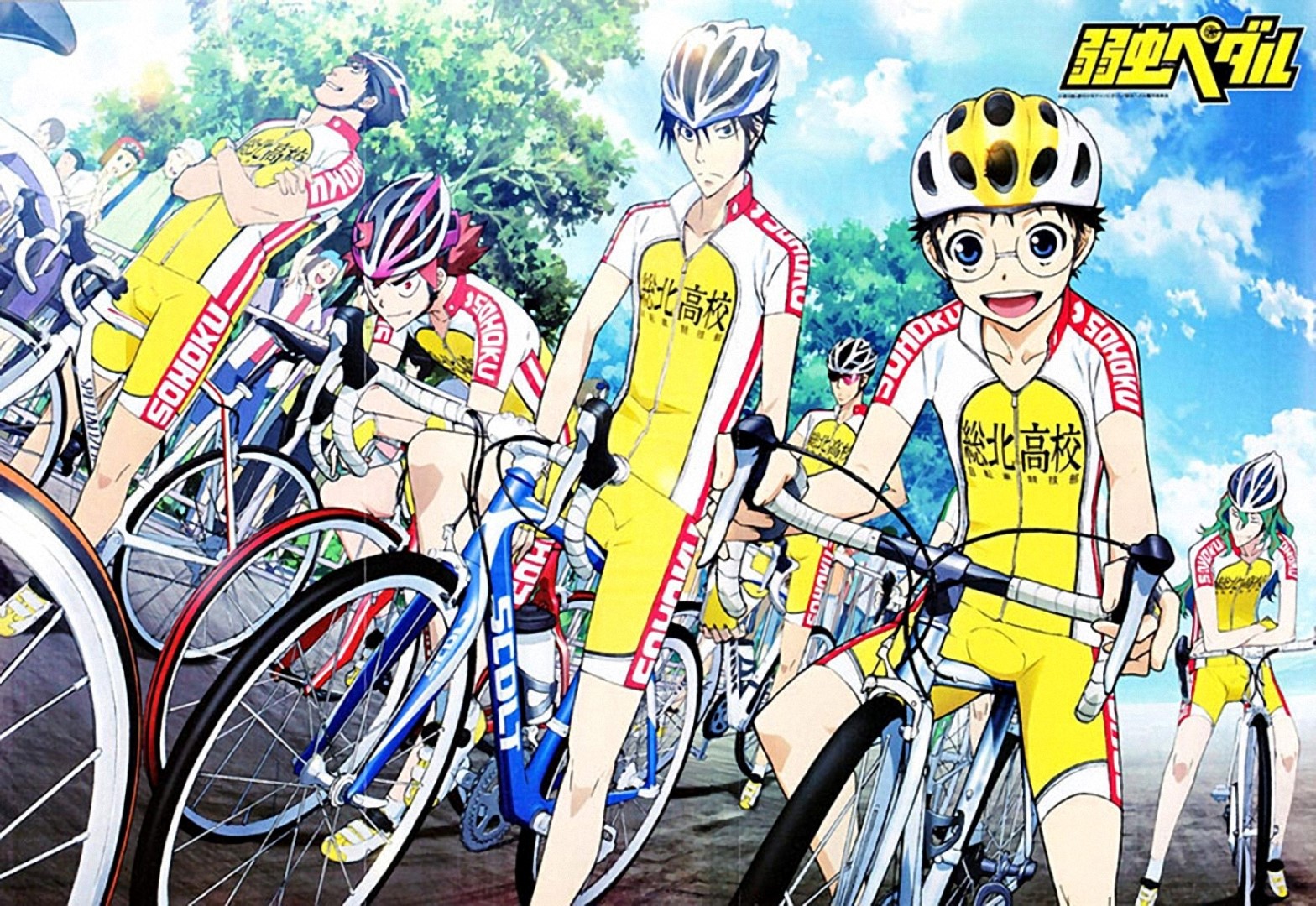 Voice Actor Coaching by Takeshi Takadera
SUNDAY – 3PM-4PM – Meeting Room #1
Interested in how Anime gets recorded in Japan? Trying to make your mark in the industry? If so, you'll definitely want to sit in on this event. We'll be having our esteemed guest Takeshi Takadera, the actual Voice Director of Yowamushi Pedal, judging AND giving you valuable and authentic industry feedback.
Join this one of a kind voice acting contest! Contestants will get a chance to give their best rendition in a scene of Yowamushi Pedal to the Original Sound Director of the series!
[tabby title="About"]
We are pleased to announce that this year we have partnered with Sound Director Takeshi Takadera of Half HP-Studios to bring you YowaPedal Idol! This is a mini contest that will be held during his Voice Actor Coaching Panel. Get the authentic experience of being coached from the original Sound Director of the series itself! This EXCLUSIVE experience won't be found anywhere else!
[tabby title="Rules & Guidelines"]
Anime Revolution Rules and Guidelines
Have an AR 2016 Pass;
Must read and agree to all Voice Actor rules;
Consent to allow AR to use all images for promotional purposes in any media form;
Adhere to AR Rules and Regulations, especially those pertaining to Appearance, Costumes, Cosplays and Props;
Complete all responsibilities and previous obligations, if you are an AR Staff and/or volunteer.
Voice Actor Idol Contest Rules and Guidelines:
Only the first 5 contestants  will be entered in the contest, it's first come first serve!
We will wait list up to 5 extra in case of cancellations
You must register online to be part of this event.
[tabby title="Judging & Awards"]
Judging and Awards
The contest will run as follows;

First Round will be done with your practiced script
Second Round will be done after feedback is received
Third Round will be a cold read for the finalists
All contestants will receive: an exclusive Yowamushi Pedal Gift (From Japan)
The winner will receive: a SIGNED (By Takeshi Takadera) Blue Microphones SnowBall iCE USB Microphone 
[tabby title="Apply Here!"]
Submissions are full. Thank you to everyone that entered!
[tabby title="Videos"][et_pb_video admin_label="Video" src="https://www.youtube.com/watch?v=qgRvevEHoL4″] [/et_pb_video][et_pb_video admin_label="Video" src="https://www.youtube.com/watch?v=3SkUP7wXP8Y"] [tabbyending]

subscribe to get the latest news and deals from Anirevo. don't worry, we won't be sending any spam.