Posted by: Anirevo Staff | May 24, 2016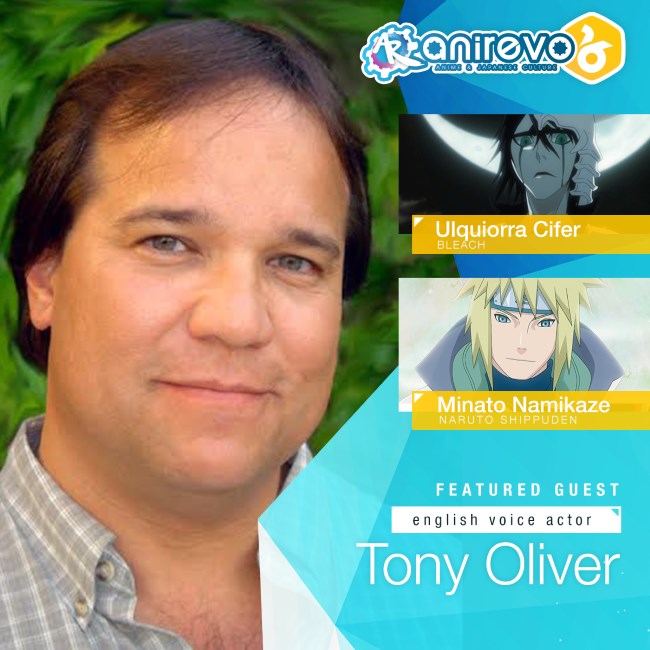 We're proud to welcome Tony Oliver, voice of Ulquiorra from Bleach and Minato (4th Hokage) from Naruto, to Anirevo 2016!
This will be Mr. Oliver's first time to Anirevo. According to Wikipedia, Mr. Oliver is best known for voicing Rick Hunter from Robotech and Arsene Lupin III from Lupin III. Besides voice acting, Mr. Oliver has experience directing, producing and writing. Come checkout his Q&A panels to learn more about his work in the industry.

subscribe to get the latest news and deals from Anirevo. don't worry, we won't be sending any spam.