Cristina Vee announced for Anirevo 2016
Posted by: Anirevo Staff | May 5, 2016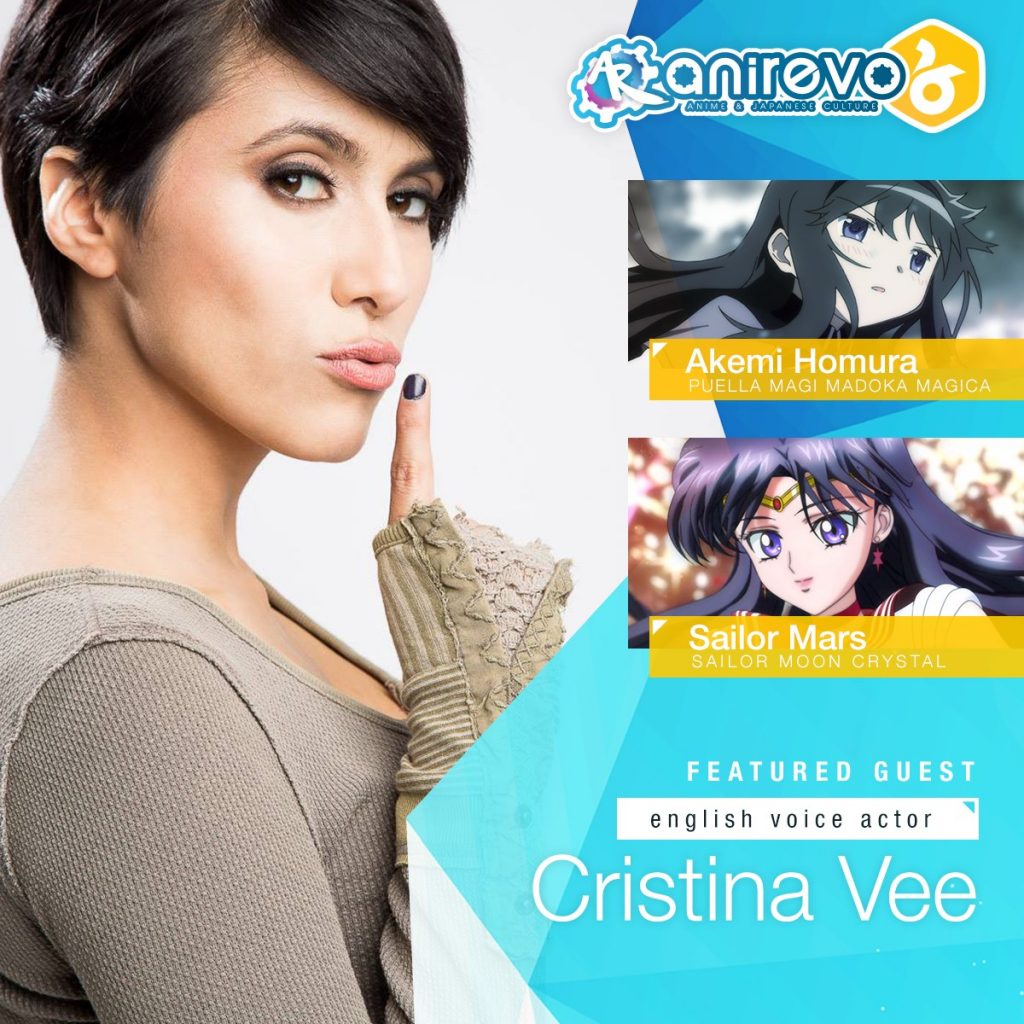 We're proud to announce Cristina Vee to attend Anirevo 2016! Come meet the voice of Sailor Mars from Sailormoon, (as well as several other popular roles)!
From Wikipedia:
Cristina Vee is an American actress and singer who provides voices for anime and video game productions. Some of her voice roles include Louise in The Familiar of Zero, Nanoha Takamachiin the Magical Girl Lyrical Nanoha series, Mio Akiyama in K-On!, Nagisa Saitō in Squid Girl, Homura Akemi in Puella Magi Madoka Magica, Rei Hino / Sailor Mars in the Viz Media dub of Sailor Moon, the Honoka sisters in Knights of Sidonia, Hawk from The Seven Deadly Sins, and Killua Zoldyck in Hunter x Hunter. In animation she provides the voice of Marinette, aka Ladybug, in Miraculous: Tales of Ladybug & Cat Noir. On screen, she is the co-host for AnimeTV with Johnny Yong Bosch, and the second live portrayal of Haruhi Suzumiya in The Adventures of the ASOS Brigade.

subscribe to get the latest news and deals from Anirevo. don't worry, we won't be sending any spam.