Anirevo 2014 Guest: Michael Sinterniklaas
Posted by: Anirevo Staff | June 11, 2014
2014 Guests
2014 News & Updates
Guests
(Autographs Price Pending)
Actor and founder of NYAV Post, Michael Sinterniklaas has been working in the industry for 20 years. Most notable animation roles include Leonardo from the "Teenage Mutant Ninja Turtles," Dean Venture on Adult Swim's "The Venture Brothers", Funshine Bear in the "Care Bears: Welcome to Care-a-lot:, Tunnel Rat in "G.I. Joe Sigma 6″, as well as Angelo in "Mobile Suit Gundam Unicorn". Other roles include Dark Magician and Mahad in "Yu-Gi-Oh", Kenji in "Summer Wars", Gai Shishio in "Gao Gai Gar", Origami Cyclone in Tiger and Bunny", Sora and Yutakata in "Naruto", Sasuke in "Sengoku Basara", Xellos in "Slavers Revolution", Gilga Nnoitra, Mena and Luppi in "Bleach", Jan Suk in "Monster",  Takeru in "Freedom", Moritaka Mashiro in "Bakuman" as well as roles in "Full Metal Alchemist", "Bubble Gum Crisis", "Urusei Yatsura", and many Pokémon! Michael is also voicing Age in the upcoming "Patema Inverted" and Masakazu Masaki in the soon to be released "Time Of Eve".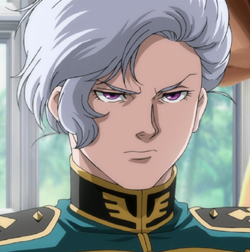 In addition to his roles in Animation and Video games, Michael has directed many features and series including last years Oscar nominated "Ernest and Celestine", the Oscar nominated "A Cat in Paris", "Mobile Suit Gundam Unicorn", "Peter Rabbit" for Nickelodeon, the "Berserk" TV series and movies, "Robotomy" for Cartoon Network, Tezuka's "Phoenix" and "Jungle Emperor Leo," "Giant Robo", "Kurokami", "Three Delivery" for Nick Toons, "Freedom," and "Bakuman" to name a few.To keep up with his latest work and musings follow him on twitter @Msinter.

subscribe to get the latest news and deals from Anirevo. don't worry, we won't be sending any spam.