Marriott Vancouver Hotel Codes and Discounts
Posted by: Anirevo Staff | April 13, 2012
2012 News & Updates
General News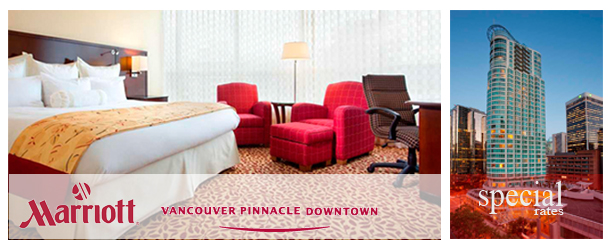 We're pleased to announce our official Hotel today: MARRIOTT VANCOUVER PINNACLE DOWNTOWN
This hotel is only a 2 minute walk from the Vancouver Convention Centre and is a 4 Star hotel. With a special rate of $149/night, that's $100 in savings. Use this special link to take advantage of the deal! 
You may also call: 1-877-513-6305 to book a Reservation (Please reference: Anime Revolution)

subscribe to get the latest news and deals from Anirevo. don't worry, we won't be sending any spam.