Katie Griffin & Susan Roman to attend AR2012 as Convention Guests
Posted by: Anirevo Staff | January 22, 2012
Katie Griffin
Katie will be joining us as part of a special 20th Anniversary Sailor Moon Celebration Panel planned for Anime Revolution 2012! After all, she was the voice of Raye Hino / Sailor Mars for most of the DiC/Cloverway english dub of the series, having only missed roughly 17 episodes of the 'R' series. You can also catch her as Julie, Sellon and other voices in various Bakugan series incarnations, Hikaru on Beyblade, Zair on Redakai and Kaoruko Minegishi in the Interlude OAV. Katie also took over as Alex in Season 3 of Totally Spies among many other voice roles!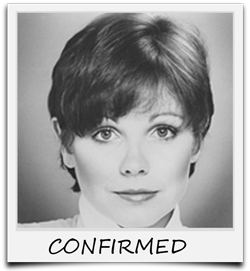 Susan Roman
Ms. Roman has the distinction of being the only voice actress of the original 5 Sailor Senshi (Lita Kino / Sailor Jupiter) voice to stay on in the role for the entirety of the DiC/Cloverway english dub of the series. She is also known as Angel from the increasingly popular "Rock 'n Rule" series. You can also catch her voice in such series as Bakugan, Beyblade, Medabots, Medarot Damashii, Cadillacs and Dinosaurs (Hannah Dundee), Heavy Metal, Strawberry Shortcake Meets the Berry Princess (Berry Princess), Miss BG (BG's mom), A Miser Brother's Christmas (Tinsel Elf), Barbie as the Island Princess (Tika), Little People (Eddie/Sara Lynn), Thomas and the Magic Railroad (James the Tank Engine), and even in The Adventures of Tin Tin s Snowy the dog! 
Update: ***** LEE TOCKER IS UNABLE TO ATTEND ANIME REVOLUTION DUE TO CONFLICTING ARRANGEMENTS *****

subscribe to get the latest news and deals from Anirevo. don't worry, we won't be sending any spam.