Posted by: Anirevo Staff | January 13, 2012
Anime Revolution is honoured to announce our newest confirmed guest for 2012! Please welcome: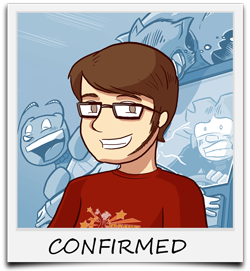 Sam Logan 
the artist and writer of "Sam and Fuzzy" a long-running comedy/adventure webcomic about an idealistic young cab driver roadie Ninja Mafia Emperor named Sam and his friend sidekick accomplice Fuzzy. Debuting in 2002, it has remained one of the most popular online comics of its genre.
In addition, Logan is also the graphic designer for Canadian children's science magazines YES Mag and Know, and an artist for popular webcomics paraphernalia megaretailer Topatoco. Now living in Vancouver, he is a frequent guest of numerous local conventions and we are honored to have him with us for 2012!

subscribe to get the latest news and deals from Anirevo. don't worry, we won't be sending any spam.