IRys and Ouro Kronii from Hololive to attend Anirevo 2022
Posted by: Anirevo Staff | June 25, 2022
2022 News & Updates
Guests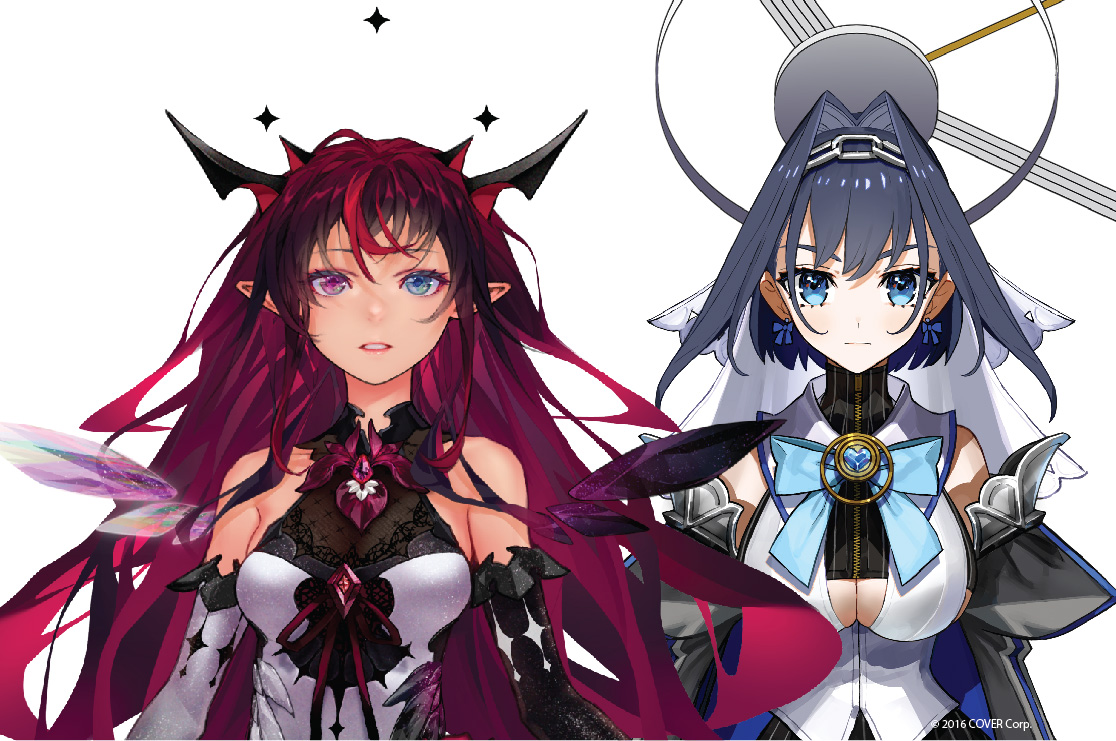 We're excited to welcome IRyS and Ouro Kronii of hololive English to Anirevo: Summer 2022!
As a part of the hololive Meet project, join them in their special appearance for the first time in Canada, only at Anirevo this year!
Don't miss the chance to join their panel session and IRyS's solo karaoke concert !
IRyS
Birthday: March 7th
Height: 166cm
Unit: hololive English
Project: HOPE
Description: IRyS, a half-demon, half-angel also known as a Nephilim, once brought hope to "The Paradise" during the ancient age. This current era, riddled with despair and desperation, has brought upon her second awakening. She has arrived to deliver hope, with her feelings put into her lyrics and songs and determination in her voice. Though she tends to retain her Nephilim form she is still quite young within her race. With emotion and "other factors" it is possible that her form may lean to the either side. When that occurs, she bears a brief change in her appearance. She does not speak of the events that preceded her second awakening. She faces ever forward, perhaps, because she is Hope Incarnate, though no one knows for sure. Or could it be… "The future is not what helps people; the future is made with our own hands. Salvation is hypocrisy. If people know they are to be saved, they simply will not try. From the depths of despair: a glimmer of light, the warmth of recovery. As long as we are with hope, we live. We stand tall."

Check out her social media:
@irys_en
Ouro Kronii
Birthday: Mar 14th
Height: 168 cm
Unit: hololive English -Council-
Likes: Sleeping/napping, walking at night, existential dread, swimming, ANIME, MANGA, WEBTOONS Dislikes: -Sleeping/napping, procrastinating, vegetables, working under pressure (e.g. time), rage-inducing games
Description: A member of the Council and the Warden of "Time," the third concept birthed by the Gods and the one most intrinsically linked with mankind. None may escape the sands of time and, indeed, most men do not even wish to be freed from her captivity. She picked up the blades almost as a reflex action of sorts and seems to be enjoying it. Her quiet, aloof personality has never changed over the ages, but she has developed a little bit of haughtiness and sadistic tendencies along the way… Originally, the concept of time was but a cog in the wheel, one which only functioned in tandem with others. Eventually, humans went on to give time individual meanings such as dawn and dusk, making it universal. The humans became enslaved to Time in return for empowering her. In her present form, she has become a sadistic, prideful warden.

Check out her social media:
@ourokronii

Check out their video together!:

subscribe to get the latest news and deals from Anirevo. don't worry, we won't be sending any spam.